Mechanical Treatment Projects - Tamalpais Valley
For information about the May 9th, 2004 fire near Tamalpais Valley see our Tam Fire Bulletin. For tips on how to protect your home from a wildland fire visit our Defensible Space page.
Information on this page concerns 2003 fire hazard reduction projects:
Please read our Hazardous Fuels Bulletin for general information concerning projects.
Three projects in Tamalpais Valley began Mid-August 2003 and accomplished the following goals:
Improve emergency access along fire roads.
Add emergency evacuation routes through improved fire roads.
Improve defensible space around Tamalpais Valley homes.
Improve habitat for the recovery of native species.
Reduce over-all fuel loading to reduce the chance of catastrophic fire.
Reduce vegetation that can carry fire into tree-crowns.
Click on a site for further details.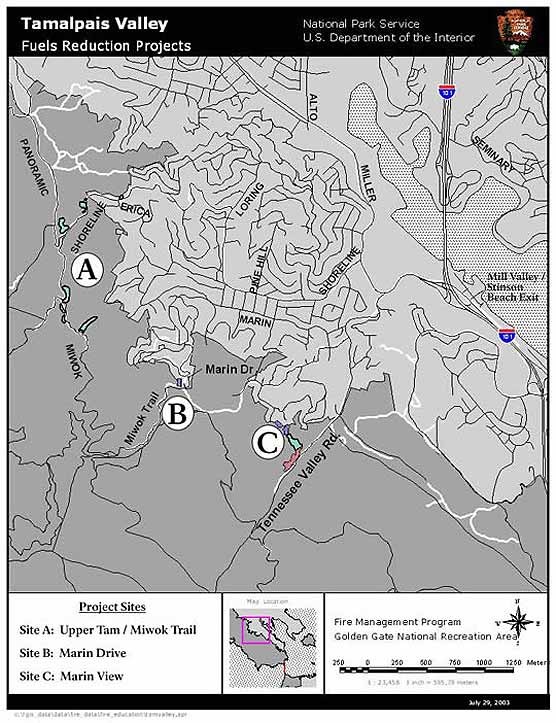 Last updated: February 28, 2015