Mechanical Treatment Projects - Upper Tam / Miwok Trail
Upper Tamalpais Valley Projects
For information about the May 9th, 2004 fire near Tamalpais Valley see our Tam Fire Bulletin.For tips on how to protect your home from a wildland fire visit our Defensible Space page.
Information on this page concerns 2003 fire hazard reduction projects:
The National Park Service and Southern Marin Fire District embarked on joint Wildland Urban Interface projects in Upper Tamalpais Valley near the Muir Meadows neighborhood.
In 2003, Marin Conservation Corps (MCC) crews thinned trees along Shoreline Highway near Erica Road. Eucalyptus was removed from strategic areas along the grove perimeter to curb expansion. The overgrown emergency fire road that stems from Shoreline Highway at Three Corners and bisects the eucalyptus stand was restored. GGNRA and MCC crews worked to thin along the Miwok trailhead in order to improve emergency access. The removal of eucalyptus was also the first step in restoring the native habitat. Native vegetation replanting efforts are underway.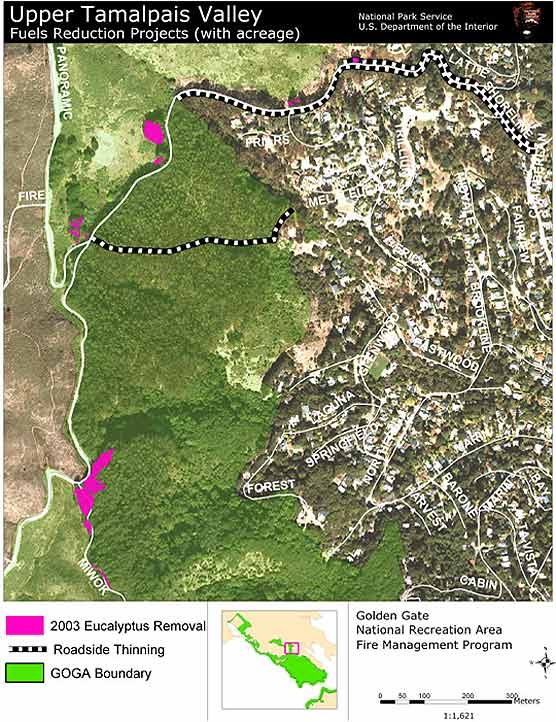 Last updated: February 28, 2015