Youth
Last updated: November 1 2022
GGNRA Junior Lifeguard
Program
e-mail us
https://youtu.be/PQlSLP8mR-0
---
NOTICE: Thank you everyone for a great season. The lifeguards will be off duty for the winter. Junior lifeguard enrollment will open again in April 2023. See you at the beach!
---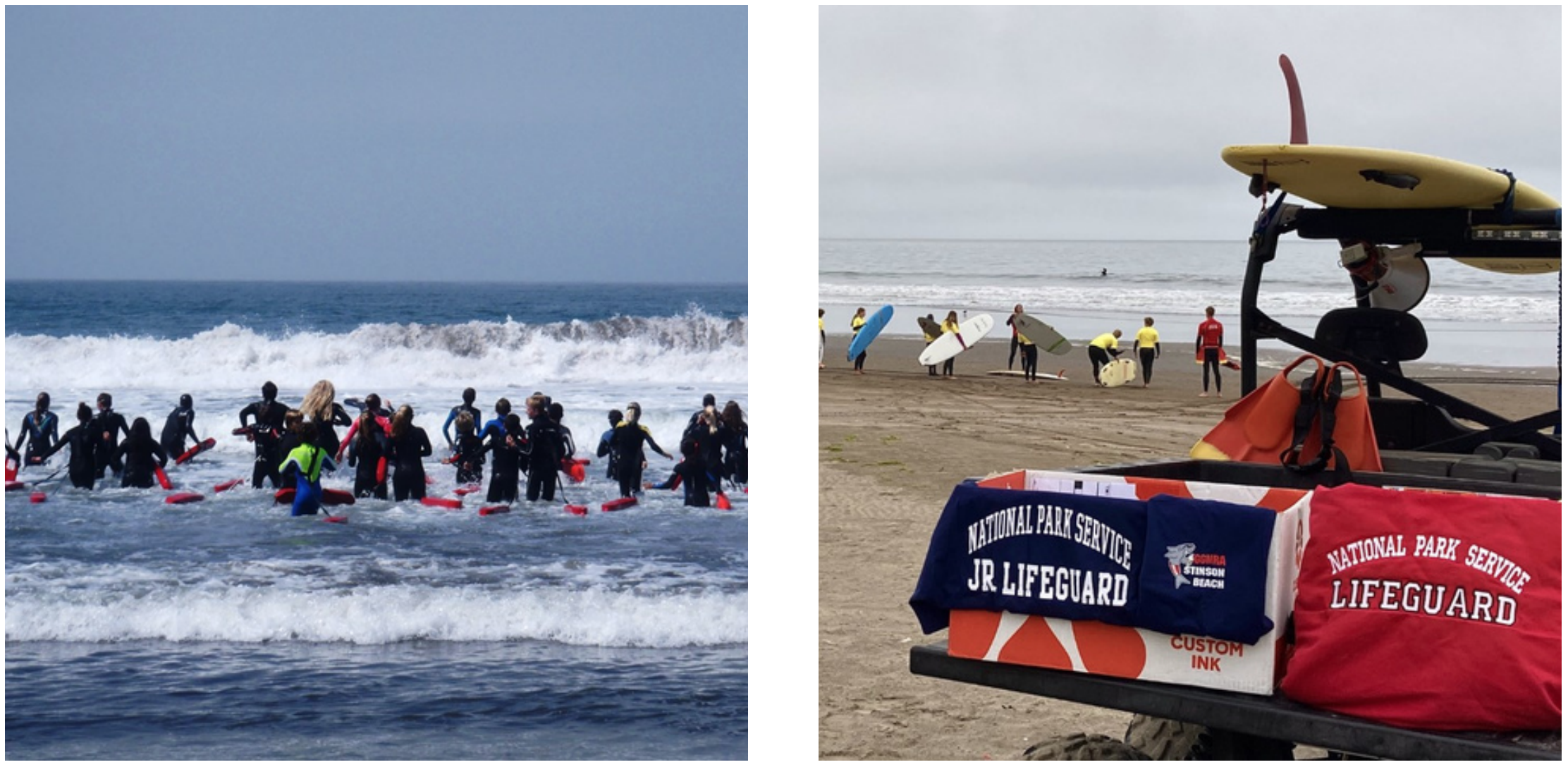 About The Program
Junior Lifeguards is a free summer program educating local youth ages 13-17 in ocean awareness, beach safety, and lifeguarding skills such as ocean swimming and first aid. Participants will learn rescue skills from National Park Service lifeguards, with most classes meeting at Stinson Beach. The program incorporates interaction with a range of emergency services personnel from the NPS and other agencies. Many of our activities will take place in the ocean, so ownership of a wetsuit is highly recommended. Upon successful completion of the program, participants will know how to identify and safely swim out of rip currents, perform basic ocean rescues, know the first steps of what to do in a medical emergency, and have in-depth knowledge of the coastal Marin area of Golden Gate National Recreation Area.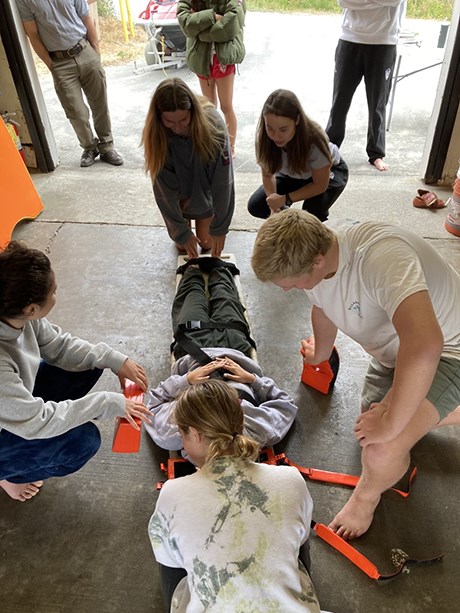 Important Dates
Application Period: April 1st – May 15th
Interview Period: May 16th - June 13th
Tryouts and Orientation: Tuesday June 14th 10:00am - 1:00pm
Class Dates: Mondays and Tuesdays June 27th - August 9th (we do not meet on 4th of July)
Class Times
Ages 13-14 Class Times: 10:00am - 1:30pm
Ages 15-17 Class Times: 10:00am - 2:30pm
Location
We meet every morning at the base of the Main Lifeguard Tower at Stinson Beach.
Tryouts
To ensure each participant can safely handle the physical demands of this program, all junior lifeguards must pass a physical fitness screening on June 14th, consisting of an untimed 600 yard ocean swim followed immediately by a one mile long beach run. 4/3 wetsuits are strongly encouraged! Attendance to the tryout is mandatory in order to be considered.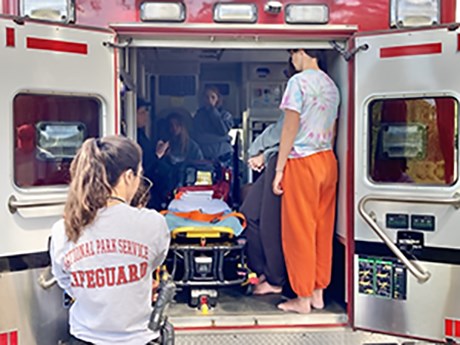 Lifeguard Certification
Participants 15 years and older will be enrolling in an American Red Cross lifeguard training program. There is no fee for this training or certification, which allows holders to seek employment as paid lifeguards. To meet certification and testing requirements, some coursework will be completed online outside of class hours, and participants must reach their 15th birthday on or before completion of the program.
Attendance
Please note that junior lifeguards ages 15-17 are only allowed to miss 2 classes since they will be enrolled in the lifeguard certification course. Junior lifeguards ages 13-14 may miss 4 classes.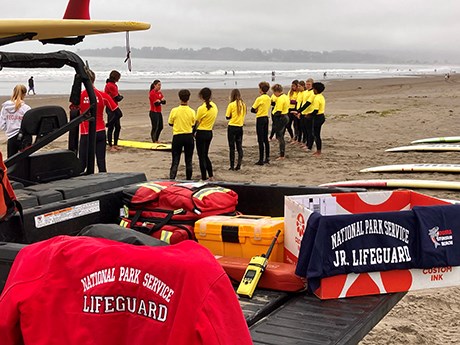 Junior Lifeguard Instructors
Former junior lifeguards who hold current lifeguard certifications are eligible to assist with program instruction, and to recertify. Inquire with the lifeguards for details.
Come to the Beach Prepared!
Please make sure your junior lifeguard comes to the beach prepared for a full and active day!
4/3 wetsuit and booties (highly recommended)
Sunscreen
Towel
Swimsuit
Sun protected hat (optional, but recommended)
A sweatshirt/sweatpants for cold days
Protective, beach appropriate footwear
A nutritious packed lunch and lots of drinking water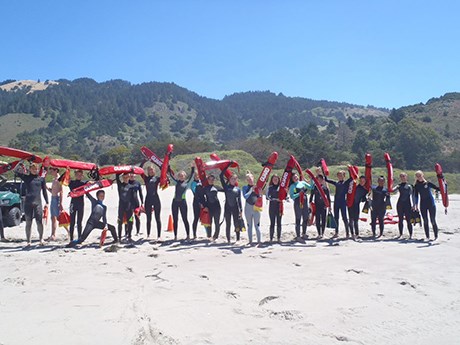 COVID-19 Precautions
We strongly recommend that junior guards are vaccinated against COVID-19 in order to ensure the safety of other participants. Our 2022 season will return to a "pre-COVID" model, masks and social distancing will be optional.


Want to Apply?
Send an email to goga_jl@nps.gov or call/text 415-855-5029 to request an application. New applicants will then schedule in person interviews at the Stinson Beach lifeguard tower, and returning applicants have the option of conducting a phone interview to reapply. At the close of the application and interview period, all application packages will be reviewed by the instructor staff and 25 junior lifeguards will be selected for the program.
Last updated: November 1, 2022