People of the Parks: Families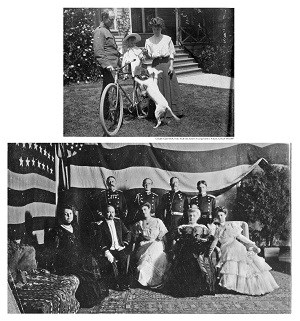 For families that lived at the Presidio of San Francisco, it was not merely a military reservation but rather a beloved first home for newlywed young wives, a playground for imaginative children, and a world of privilege for teenagers.
Colonel Frederick Funston came to San Francisco while en route to the Philippines in 1898. He attended an afternoon tea where he met Eda Blankart, a local music teacher. The young colonel fell "head over heels in love with Eda, and in a whirlwind of courting, wooing, and cooing, they had compressed two years of romance into two weeks." Funston proposed. After the couple was married, he smiled and said, "[It was] the smartest thing I ever did in my life."
Promoted to Brigadier General, Funston was assigned as Commander of the Department of California in 1899. After touring the Philippines with her husband, Eda had learned well the role of Army wife. She hosted tea parties, made regular calls on local families, and offered advice to the wives of enlisted men at the Presidio.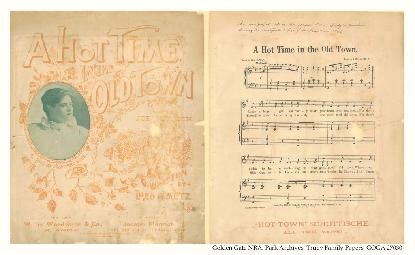 Another officer on post was Major Albert E. Truby, who was transferred to Letterman General Hospital in 1905. He was soon engaged to Elizabeth Downing, a local beauty and the granddaughter of Gold Rush '49er Socrates Huff.
When a 7.8-magnitude earthquake struck San Francisco on April 18, 1906, Major Truby evacuated his fiancée by boat to her grandfather's San Leandro estate where the couple was married in a small ceremony. They immediately returned to San Francisco so Major Truby could take command of an earthquake refugee camp in Golden Gate Park.
General and Mrs. Funston were also active in the aftermath of the earthquake. As Commander of the Department of California, General Funston orchestrated U.S. Army relief efforts, and Eda Funston assisted Head Nurse Dora Thompson at Letterman General Hospital.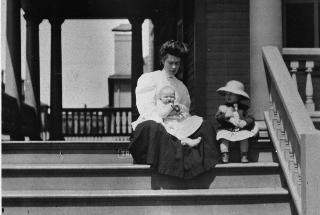 When the chaos of that April subsided, both Funston and Truby settled in to life at the Presidio of San Francisco to raise their families. General and Mrs. Funston welcomed a son, Frederick, Jr., in 1907, and a daughter, Barbara Eda, in 1908. The Truby family expanded to include two daughters—Elizabeth and Barbara, born at Letterman in 1907 and 1908, respectively.
Last updated: February 28, 2015