new-gun-update

The contract for moving the giant weapon was awarded through competitive bidding to Bigge Crane & Rigging, who transported the gun over Donner Summit before the winter snows set in. Interestingly, Bigge is the same firm that transported Townsley's original 16-inch guns from Sausalito to Fort Cronkhite in 1939.
This time, however, the distance was far greater and the technology somewhat different.
Bigge used a ten-axle, 175-foot long "over the road transport" trailer for the move from Nevada to GGNRA. Special permission was secured from Caltrans for this part of the move since the slow-moving trailer, pulled and pushed by two diesel trucks, took up nearly two traffic lanes.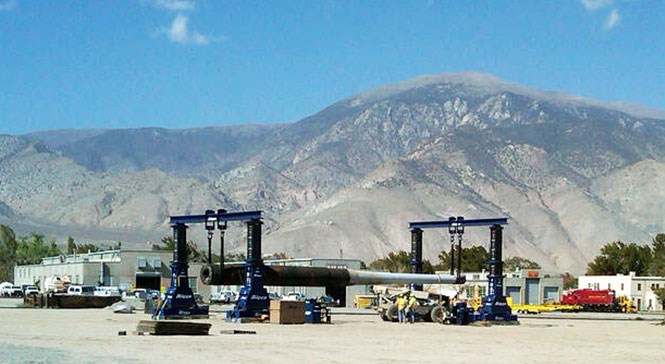 After the trailer and trucks arrived at Fort Cronkhite, the gun barrel was shifted onto a shorter trailer with a much tighter turning radius for the last leg of its journey
up the steep Coastal Trail
to the battery. When the gun arrived at Townsley, a temporary gantry lifted the barrel off the trailer and gently lowered it into the specially-designed concrete cradle that had been constructed outside casemate #2 specifically for this purpose.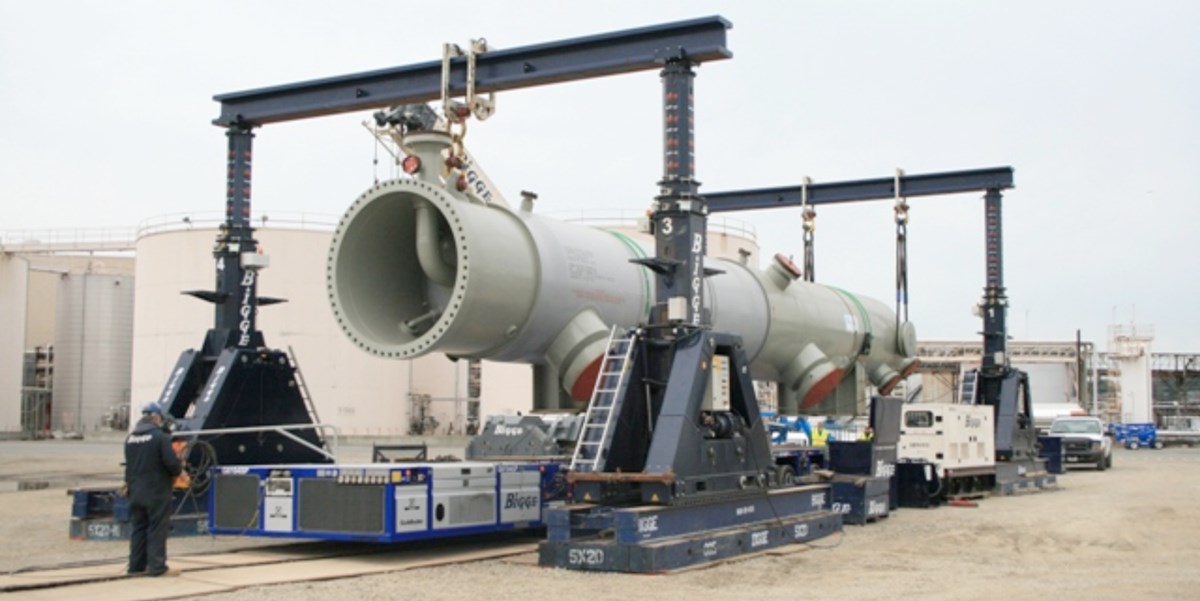 With the gun in position and the gantry removed, the final steps will be the cleaning, preservation and repainting of 68-foot long barrel. First, the grease-like coatings applied by the Navy to protect the metal surfaces during the weapon's long stay in the desert will be removed. After the gun is clean, the gun will be prepped and coated to properly preserve it against the marine environment of Fort Cronkhite, and to restore it to the olive drab color of the 1930s U.S. Army.
Last updated: February 28, 2015