Teaching Techniques and Tools
The PARK Teachers Geology resource site includes several teaching tools designed to make an earth science unit engaging for secondary education students. Click here to begin a student inquiry of our essential question, "How do I recognize geologic change in my environment?". Click here to investigate Magic Windows, a teaching tool used in our geology education programs. To use a constructivist approach while introducing the rocks of the Franciscan Complex, click here to see Edible Geology. Click here for the Geo-speak web page, which brings you to links for I Have Tectonics and Geo-Lingo Bingo materials. Both are participatory, fast-paced reviews of the vocabulary-rich language of plate tectonics. To model the geologic assembling of the Franciscan Complex with a sandwich cookie, click here for Cookie Tectonics. And to sharpen your rock identification skills and assemble a Cretaceous Period subduction zone, play our online Subduction Construction game by clicking here. While all of these tools are part of the PARK Teachers Geology resource site, you may see many opportunities to adapt these lessons to your specific science teaching needs. Enjoy!
If you are a middle school earth science teacher from a school in the San Francisco Bay Area, your class can participate in Rocks on the Move, a curriculum-based, field geology program in the Golden Gate National Parks which includes these teaching tools. Program information is available at Rocks on the Move.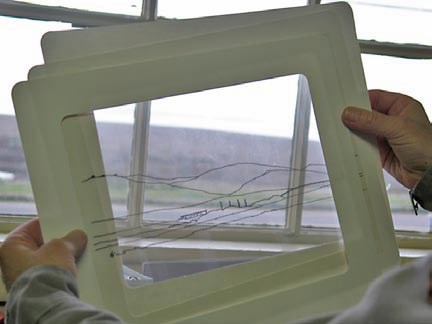 Last updated: January 21, 2016