Online Games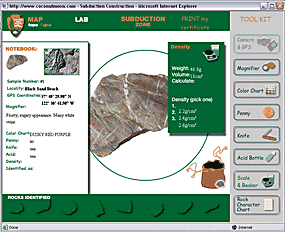 Subduction Construction!

Your students journey into the Subduction Zone to solve the geologic mystery of how the rocks you see in the cliffs of the Golden Gate formed millions of years ago. In this virtual exploration, students will collect rock samples in the field; examine and identify their samples in the laboratory; and, use this information to piece together a subduction zone, layer-by-layer in geologic context. A great way to introduce subduction or conclude a unit by checking for understanding.
Dichotomous From Top to Bottomous

Cultivate your students' 8th Intelligence-Naturalist-with our fun dichotomous plant key. Follow the clues! (Sorry! This game is currently unavailable. Please check again later!)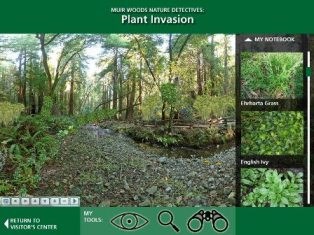 You can journey into the ancient redwood forest to uncover how living things make their home and survive in this very special habitat. Choose your challenge - Crustacean Frustration, When a Tree Falls in a Forest, Plant Invasion, or What Needs Fog? - or, just take a close look at the redwood forest through beautiful 360 degree panoramas. You can experience the sights and sounds of the redwood forest, while learning about habitats, adaptations, interdependence, and species competition.



Last updated: February 28, 2015