Habitat Detectives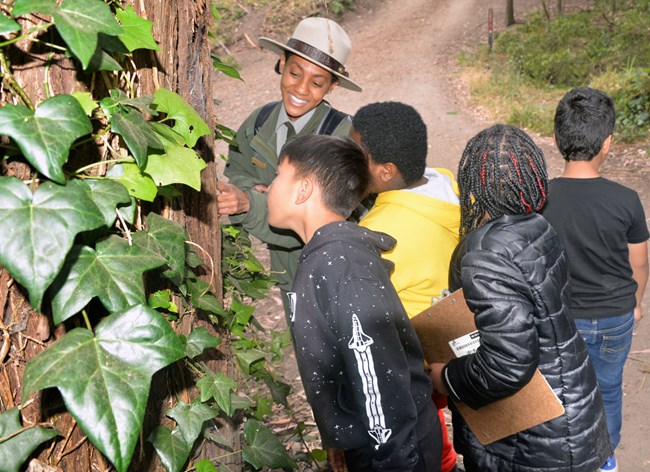 How does a healthy habitat help living things thrive?

Enchant your curious little ones as they engage in an exciting habitat investigation. Students draw and share observations as they get an up-close look at woodland or lagoon habitats in the Presidio. From banana slugs to great blue herons, park wildlife offers us living lessons about nature.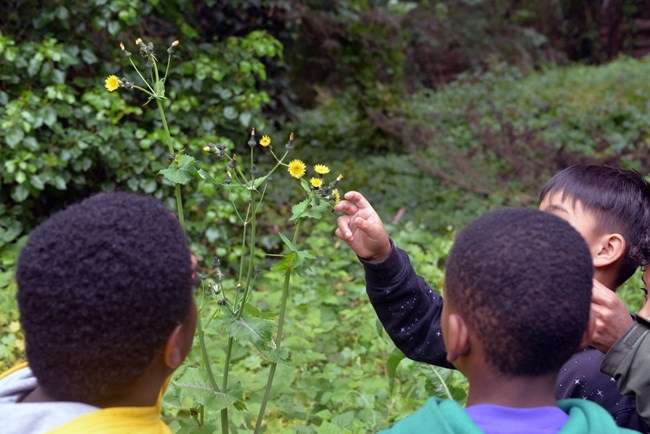 Program Description

Habitat Detectives uses the Understanding by Design framework and aligns with the Next Generation Science Standards for First Grade.

This program is structured in two parts:

Classroom Preparation – A ranger leads classroom lessons to prepare students for the park field session.

Field Session – Students engage in scientific inquiry and discuss elements of a healthy habitat.
Last updated: July 5, 2022