San Mateo County Planning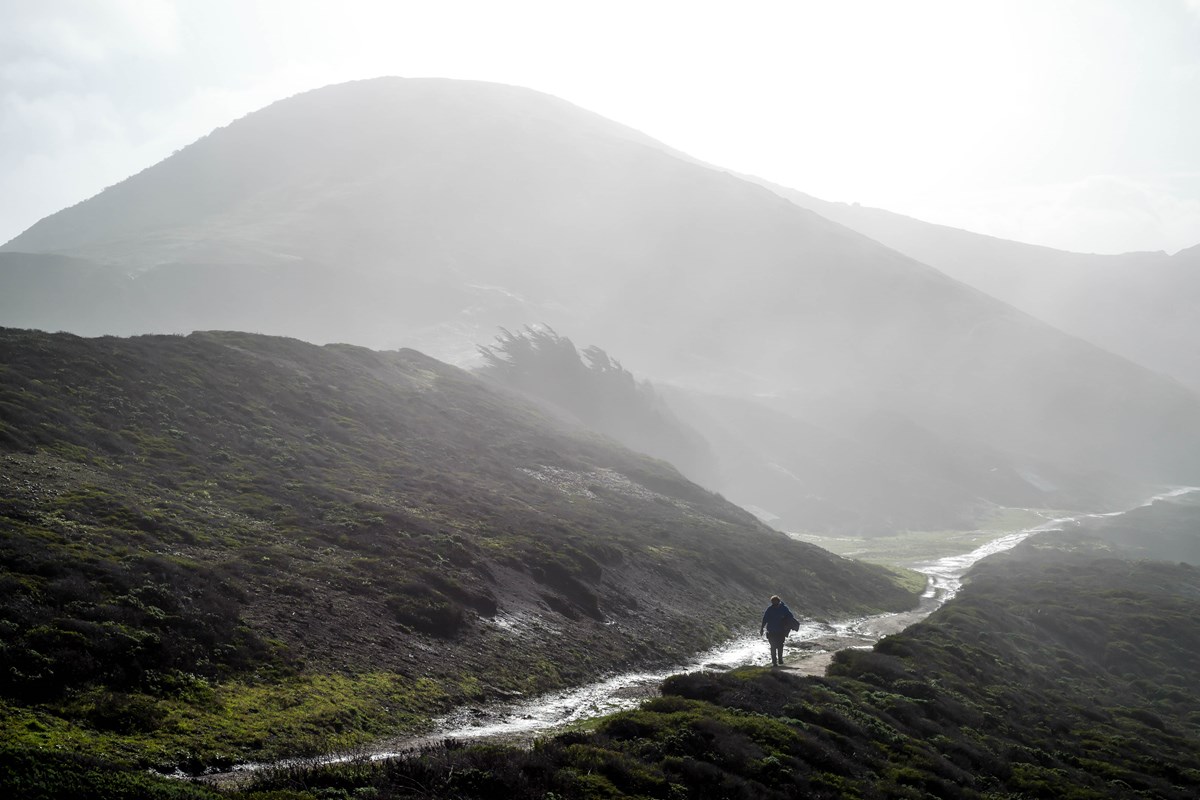 Rancho Corral de Tierra Public Meeting Update

Thank you to all who attended Golden Gate National Recreation Area's public meeting on Tuesday, July 24 at the Farallone View School in Montara, CA. We had a great turn out with many good questions and conversation. If you were not able to attend, the presentation shared at the public meeting is available. The presentation includes a deeper look into scheduled projects, proposed plans, and maps of progress for wildland fire fuel reduction and grassland habitat restoration.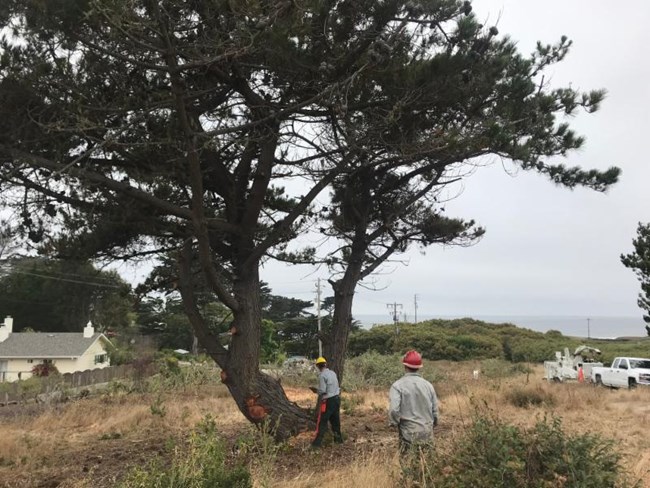 Wildland Urban Interface (WUI) Fuel Reduction Work
Have you seen National Park Service (NPS) Fire Crews out in the field with tools in-hand around Montara and El Granada? They are trained to safely take down dead trees and remove very low lying tree limbs. This work was done to reduce the amount of fuel within the wildland urban interface zone - where your home meets the natural coastside landscape.
Be better prepared for a wildfire with
tips and preparation guidelines
from Cal Fire.
Pacific Gas and Electric (PG&E) Repairs the Baquiano Trail to Sweeney Ridge
You are invited to experience the newly reopened Baquiano Trail in Pacifica. Check out the improved trail surface and notice the grassland habitat restoration along the edges. You can expect several eucalyptus trees to be removed this fall, near the top of the ridge, south of the Baquiano Trail, and west of the Sweeney Ridge Trail. This work will further support fuel reduction in the area, allow improved access to overhead power lines by PG&E, and provide additional grassland habitat restoration to the area. We are excited that this work can be accomplished as we work toward the 250th anniversary of the Portola Expedition to be celebrated in the fall of 2019.
Portola Expedition Remembered
The NPS will contribute to San Mateo County's effort to develop a trail system that will recognize 10,000 years of the Ohlone people in the area. The trail will follow the footsteps of the 1769 expedition into Alta California and the discovery of the San Francisco Bay by the Spanish Captain Juan Gaspar de Portolá. More information about the Ohlone-Portolá Heritage Trail Project can be found on the
County of San Mateo Parks Department's website
.
Last updated: October 5, 2018