Crissy Field Next Design Concepts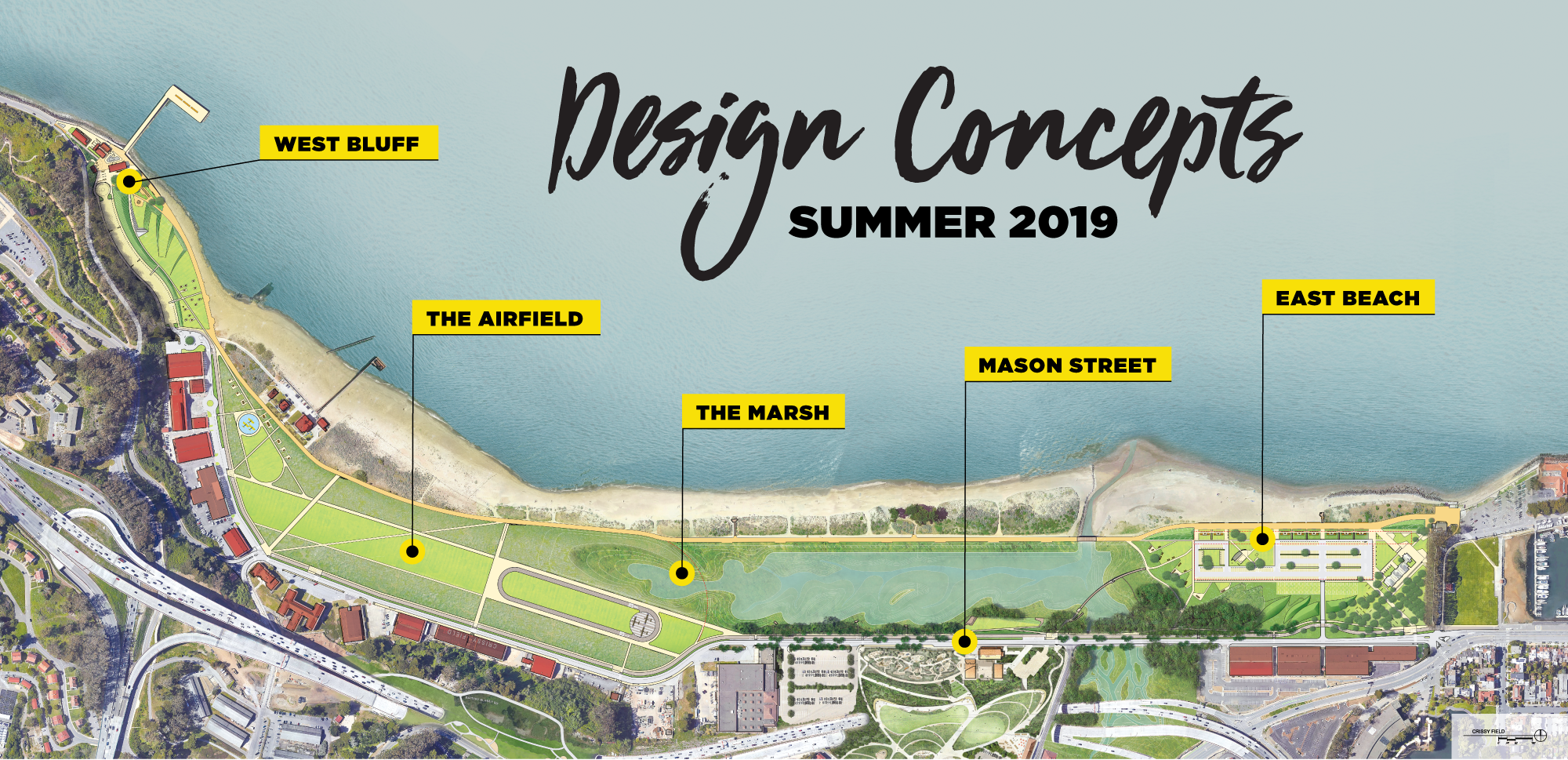 Since kicking off Crissy Field Next in Fall 2018, your thoughtful feedback, creative design ideas, and community considerations have inspired us. It's clear that you love Crissy Field and care about its future, and we appreciate all the ways you've participated!

So, what did we do with all of your ideas? As we map out the next phase of Crissy Field, your feedback–along with input from park staff and partners, community stakeholders and experts in the field–serves as our compass for planning and design. We're also taking into consideration other factors, such as the ongoing construction of the Presidio Tunnel Tops and the increasing popularity of Crissy Field.

We're excited to share this first round of design concepts with you. These concepts were first revealed at the Crissy Field Next Open House on June 1, 2019 where we gathered feedback from hundreds of participants. Now it's your chance to give us feedback. In the illustrations throughout the website, you'll see potential ideas for each geographic zone of Crissy Field: Mason Street, West Bluff, the Airfield, the Marsh, and East Beach. Drop us an email and let us know what you think. What do you like? What would you change? Your feedback will help ensure that we get it right.

And of course, our dialogue with you doesn't stop here. We'll continue to refine these design concepts this summer before our anticipated start of the formal planning and compliance process in Fall 2019. Sign up to stay in touch about Crissy Field Next updates!
Last updated: June 27, 2019