Learn More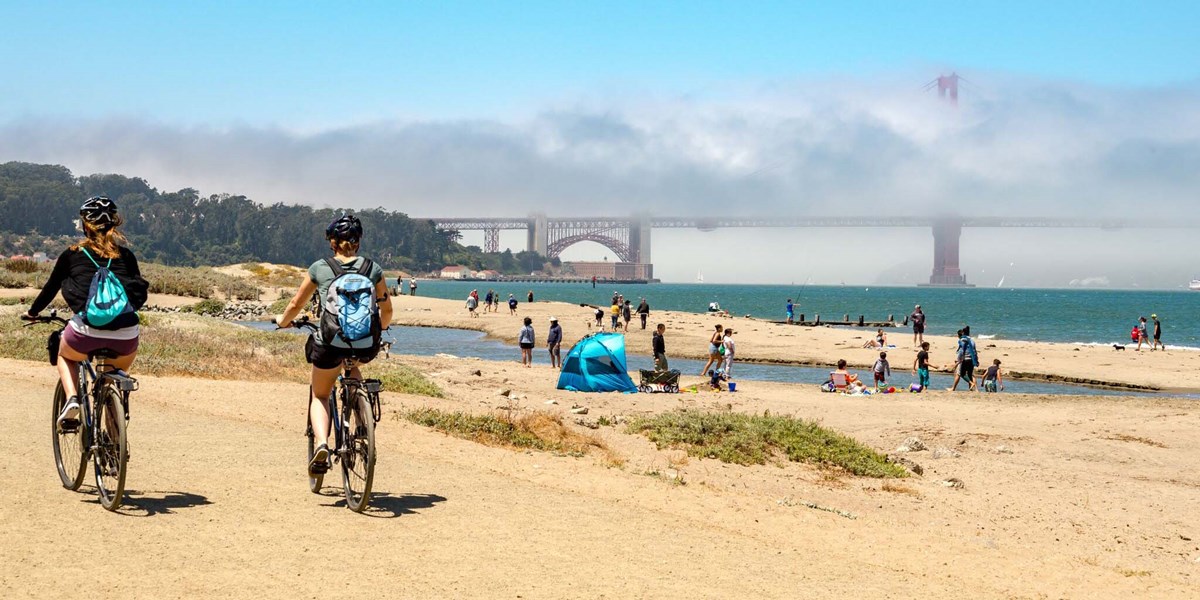 We encourage our communities to contribute to helping Crissy Field reach its full potential as an inspiring space to gather, create, and play. The Presidio Tunnel Tops, opening in 2021, will help connect Crissy Field to the greater Presidio and the rest of San Francisco like never before with a world-class public space. Building on this transformation, the National Park Service, Golden Gate National Parks Conservancy, and Presidio Trust are working together on a forward-looking update of Crissy Field.
The Planning and Design Process
We'll be conducting a thorough public analysis of how we can best plan for this space. Throughout this process, we'll be looking to everyone for input, ideas, and opinions. We want to know how you imagine yourself at Crissy Field.

Starting in Fall 2018, we'll be reaching out to the general public and community groups to inform people about the project and gather input from our region's diverse population. During this time, we'll be hosting workshops and free public events. In 2020, we will be conducting Public Scoping, the official National Park Service period for recording comments on the proposal. And in 2022, we plan to break ground, just in time for the 50th anniversary of Golden Gate National Recreation Area!

If you have questions about the project, please check out our FAQs, e-mail us, or call us at 415-561-2820.
Last updated: October 6, 2021