Storm Scuttles Thirteen Boats on Lake Powell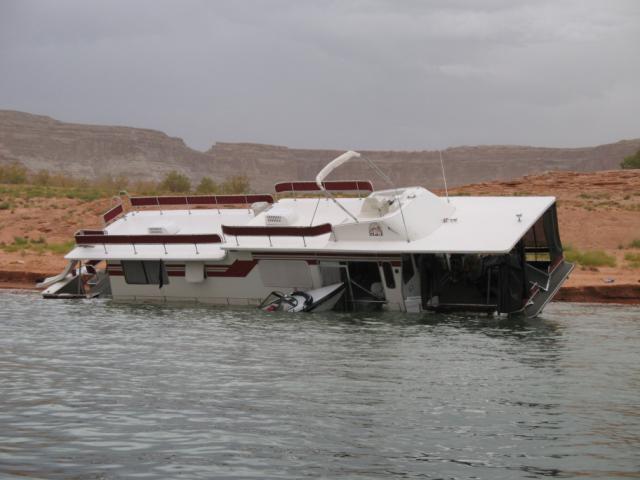 News Release Date:
August 25, 2009
Thirteen vessels, including a houseboat, were swamped during a brief but intense storm that struck Lake Powell on the afternoon of Saturday, August 22. No injuries were reported.
At approximately 4:15 p.m., National Park Service dispatch at Glen Canyon National Recreation Area broadcast a weather alert over the marine narrowband radio channel advising all vessels on Lake Powell to take cover. No weather warnings were received by the National Weather Service; however, alert dispatch operators recognized the impending storm from their broadcast location in Page, Arizona, and issued the alert to all boaters.
The storm struck the lower end of Lake Powell, accompanied by winds gusting to 54 mph and waves reaching 6- to 7-feet high in Wahweap and Padre Bays. Three NPS and one Utah State Parks patrol boats responded to distress calls from sixteen separate parties. No injuries were reported.
Last updated: February 24, 2015