News Release
Service Restored After Extreme Weather on Lake Powell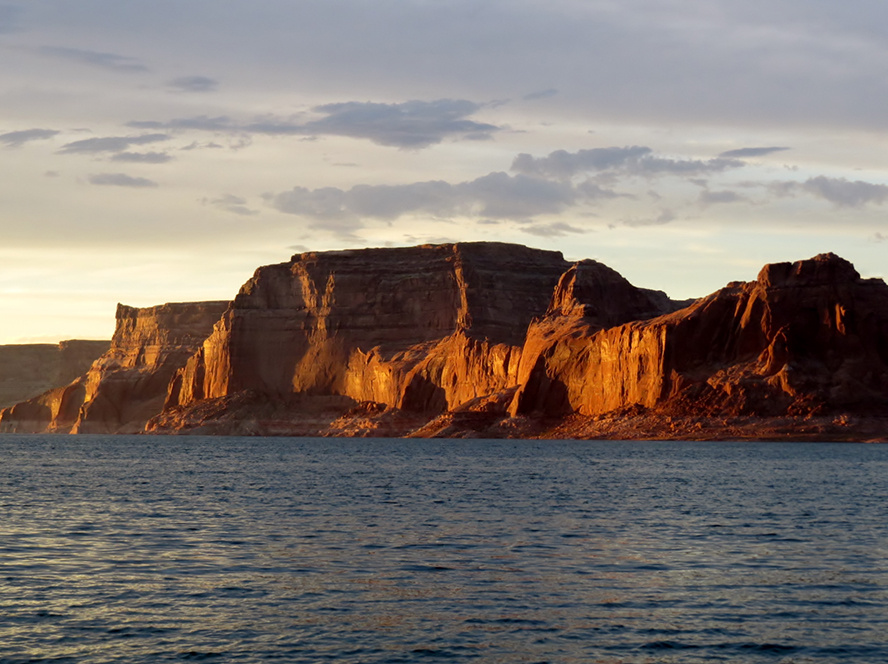 News Release Date:
September 19, 2017
Contact: Mary Plumb, 928-608-6202
On September 14 an extreme weather event (microburst) on Lake Powell resulted in multiple parties needing emergency assistance and numerous instances of property damage. At approximately 
1 p.m.
, National Park Service (NPS) Dispatch received multiple calls at the same time from different locations, including Wahweap Bay, Warm Creek Bay, Gunsight Canyon, Padre Canyon, Last Chance Canyon and several other locations.  
Serious accidents included two houseboats being overturned and one capsized and one ski boat was swamped. After another vessel sank, three people were in the water. Serious injuries included an amputated arm, severe head and hip injuries, back injuries, a dislocated shoulder, and 14 people were thrown from a houseboat (all sustaining some level of injury). The total number of injuries is unavailable as there were also numerous smaller incidents that were not reported to the NPS. The NPS also responded to multiple missing person and separated party calls, all of which were resolved. Several organizations assisted, including the Coconino County Sheriff's Office, Utah State Parks, U.S. Coast Guard Auxiliary, Classic Air Ambulance and Aramark Executive Services.  
The microburst also resulted in damages to the park's docks at marinas. At Bullfrog, the head pier broke and several flanges snapped on side piers. At the Wahweap Marina, water, power and sewer were not available and the dock was damaged. Access was limited to the people who owned boats in that area of the dock. At the Antelope Point Marina, the dock broke in two places, and no power or fuel were available. The concessioners have been working to resolve all issues as soon as possible.  
Concessioners reported today that the Bullfrog J Dock is still out of power and water; but service has been restored to all other locations on the dock. Work is almost finished on the head pier, and the Bullfrog buoy field has been tightened. At the Wahweap Marina, progress is being made and it is hoped the marina will be fully open to the public soon. At the Antelope Point Marina, power will be restored to the dock at 
2 p.m.
 today, so all the docks at Antelope will have power, water and sewer. There is still no fuel at the fuel dock. One break in the dock is completely fixed, and the other break has a functioning detour. The concessioners thank the boating public for their patience while maintenance teams work diligently to restore facility infrastructure. Boaters are encouraged to carry a NOAA capable receiving radio, be attentive to changing weather conditions and to have a plan for refuge.   
Last updated: September 19, 2017