Lonely Dell Access Road Closed by Flood Aug 5 2016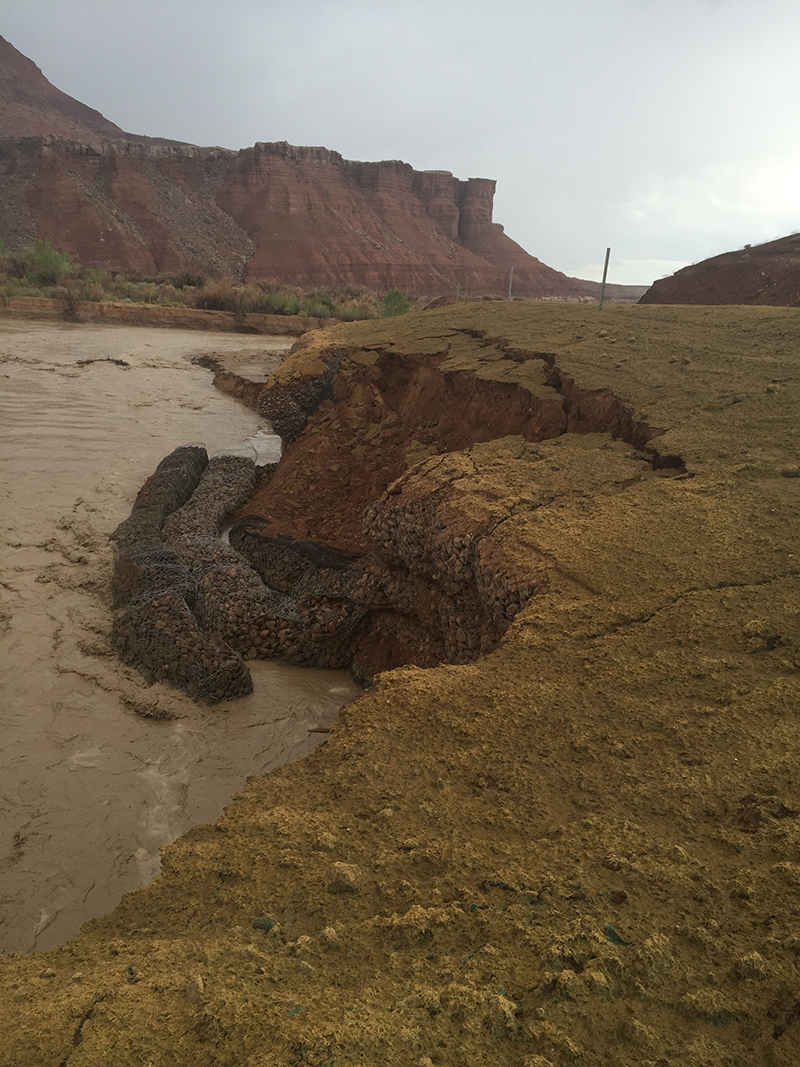 News Release Date:
August 5, 2016
Contact: Katie Wood, (928)614-4220
Recent floodwater from the Paria River has undercut the Lonely Dell Access Road in Lees Ferry.
The high-flowing waters eroded riverbanks, and also damaged structures installed to stabilize the banks. The road, and all access to Lonely Dell are closed until further notice.
Last updated: August 8, 2016