Houseboat Fire Sends Six to Hospitals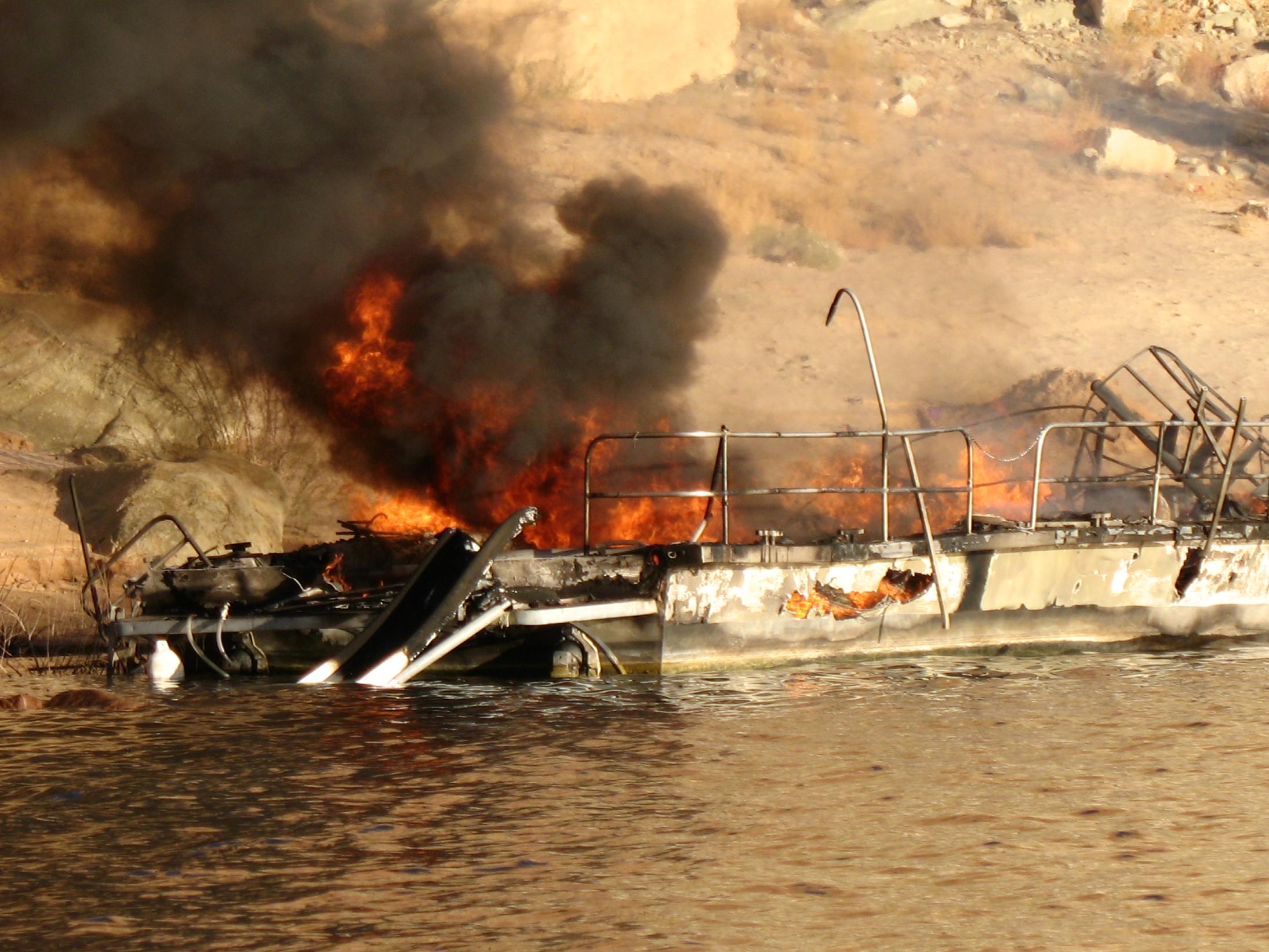 News Release Date:
October 19, 2009
A Friday Houseboat fire on Lake Powell resulted in burns and other injuries to six people.
At approximately 4:00 p.m. Friday, October 16, National Park Service dispatch at Glen Canyon National Recreation Area received multiple 911 calls reporting a houseboat fire in Gunsight Canyon on Lake Powell. NPS Rangers arrived on scene to find a houseboat engulfed in flames on the shoreline of Gunsight Butte. Multiple individuals were suffering from burns and other injuries. NPS firefighters, a patrol boat with Utah State Parks, and two helicopters from Classic Lifeguard were called to help respond to the incident.
Six individuals required medical evacuation and were transported by boats to Wahweap Marina. Three individuals were transported by Page Fire Department to Page Hospital. A fourth individual was transported by NPS ambulance to Page Hospital. Two males, a 46-year-old and an 8-year-old, were transported separately by Classic Lifeguard helicopters to the burn center in Las Vegas.
Initial on-scene reports indicate that the fire began when a line being used to siphon fuel between two containers leaked gasoline into the boat engine compartment, causing an explosion. The fire remains under investigation.
The privately owned houseboat was a complete loss. The conditions of the victims are not known at this time. Several other individuals with the houseboat party were uninjured and were transported to Wahweap Marina.
Last updated: February 24, 2015