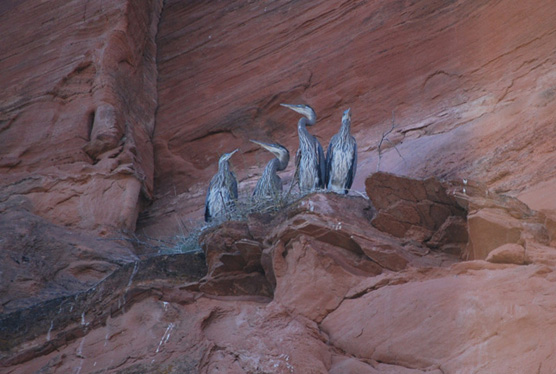 News Release Date:
December 16, 2011
Superintendent Todd Brindle announced today that Glen Canyon National Recreation Area (Glen Canyon) will once again participate in the annual Christmas Bird Count on January 3, 2012. The Christmas Bird Count is an annual event that has been sponsored by the National Audubon Society for 112 years. Glen Canyon is one of over thirty locations in Arizona that participates in the annual bird count.
The public is invited to participate in Glen Canyon's 14th annual bird count. You do not need to be an expert birder to participate. New birders will be paired with experienced individuals, making this a great way to start learning the birds of Glen Canyon.
Glen Canyon's Christmas Bird Count will take place on Tuesday, January 3, 2012. Volunteers are asked to meet at 7:30 a.m. at park headquarters at 691 Scenic View Road. Bird watchers will be in the field until 4:00 p.m. Dress warmly, pack a lunch and water. There is a $5 fee to participate in the bird count, which goes to the National Audubon Society to cover the costs of sponsoring the Christmas Bird Count and reporting the results.
If you want to learn more about the birds of Glen Canyon, visit https://www.nps.gov/glca/naturescience/birds.htm. If you have questions about the Christmas Bird Count, contact Glen Canyon at 928-608-6200. We hope to see you on January 3.