Glen Canyon Employee Receives American Heart Association Save-a-Life Award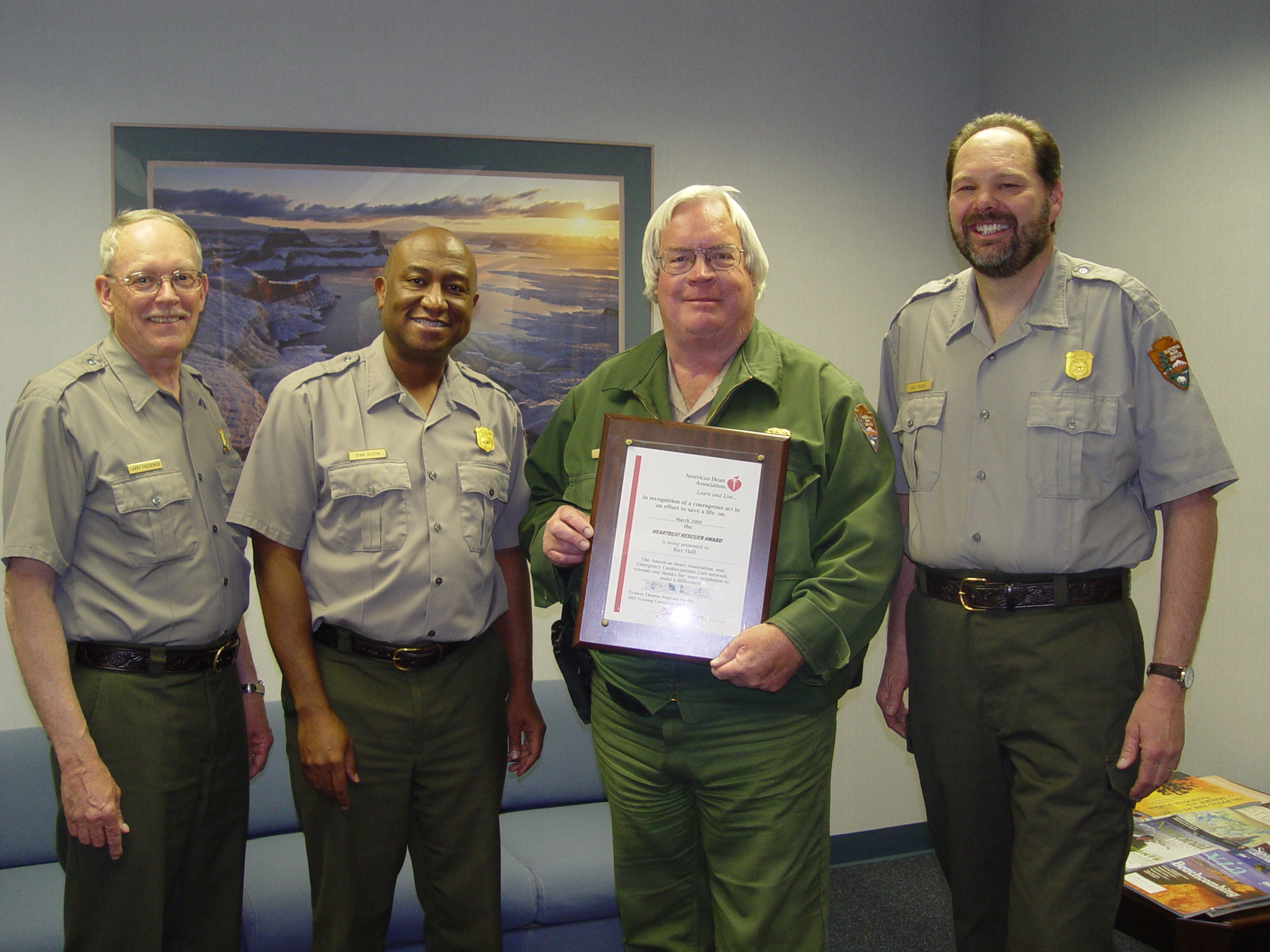 News Release Date:
May 11, 2009
Page, AZ –Superintendent Stan Austin has presented Glen Canyon National Recreation Area employee Ray Hall with the American Heart Association Save-a-Life award, as well as the Glen Canyon Employee of the Quarter award. The honors were bestowed upon Ray for his actions to save the life of a National Park Service volunteer.
Ray successfully used the Heimlich maneuver on a volunteer during a March 5 picnic at the Lonely Dell Ranch at Lees Ferry. The volunteer was choking and visibly showing signs of distress. Ray calmly walked over to the volunteer and successfully used the maneuver. Ray's professionalism, reflected in his awareness and cool-headed actions, earned him these honors.
Last updated: February 24, 2015