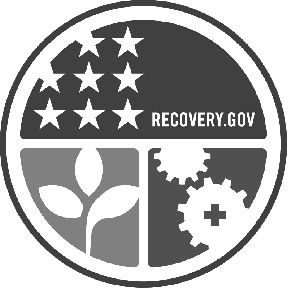 News Release Date:
April 22, 2010
The National Park Service at Glen Canyon National Recreation Area, through the Federal Highways Administration, has awarded a $4.1 million dollar contract under the American Recovery and Reinvestment Act to Intermountain West Civil Constructors, Inc., a highway/civil construction contractor based in Payson, AZ.  
The company will construct chip and slurry seals on 42 miles of roads and ancillary parking lots, turnouts, and viewpoints inside the park. Work will begin at Lees Ferry, but all areas of the park, including Wahweap, Antelope Point, Bullfrog, Halls Crossing, and Hite will be affected. Some closures of long-term parking lots will take place. These closures will be staggered in order to provide sufficient parking as the project progresses. No roads will be closed. One-way traffic will be maintained with traffic delays limited to 15 minutes or less.
 "Pavement preservation programs such as this are intended to extend the life of roads beyond their normal life cycle.  These improvements will allow the National Park Service to provide better service to the millions of visitors to Glen Canyon National Recreation Area. In addition to creating local jobs, this project supports the tourism industry that is so important to the economic vitality of this community," said Acting Superintendent Brian Carey.
The American Recovery and Reinvestment Act, passed earlier this year, gave $3 billion to the Department of the Interior.  Of that amount, $750 million in funding goes to the National Park Service.
The ARRA funds are part of a stimulus package that is an important component of the President's plan to jumpstart the economy and put a down payment on addressing long-neglected challenges so the country can thrive in the 21st century.  Under the ARRA, Interior is making an investment in conserving America's timeless treasures – our stunning natural landscapes, our monuments to liberty, the icons of our culture and heritage – while helping American families and their communities prosper again. Interior is also focusing on renewable energy projects, the needs of American Indians, employing youth and promoting community service.
"With its investments of Recovery Act funds, the Department of the Interior and its bureaus are putting people to work today to make improvements that will benefit the environment and the region for many years to come," Secretary of the Interior Ken Salazar said.
Secretary Salazar has pledged unprecedented levels of transparency and accountability in the implementation of the Department's economic recovery projects. The public will be able to follow the progress of each project on
www.recovery.gov
and on
www.interior.gov/recovery
. Secretary Salazar has appointed a Senior Advisor for Economic Recovery, Chris Henderson, and an Interior Economic Recovery Task Force to work closely with Interior's Inspector General and ensure the recovery program is meeting the high standards for accountability, responsibility, and transparency set by President Obama.