News Release
Glen Canyon and Rainbow Bridge Visitation Tops 4.3 Million in 2018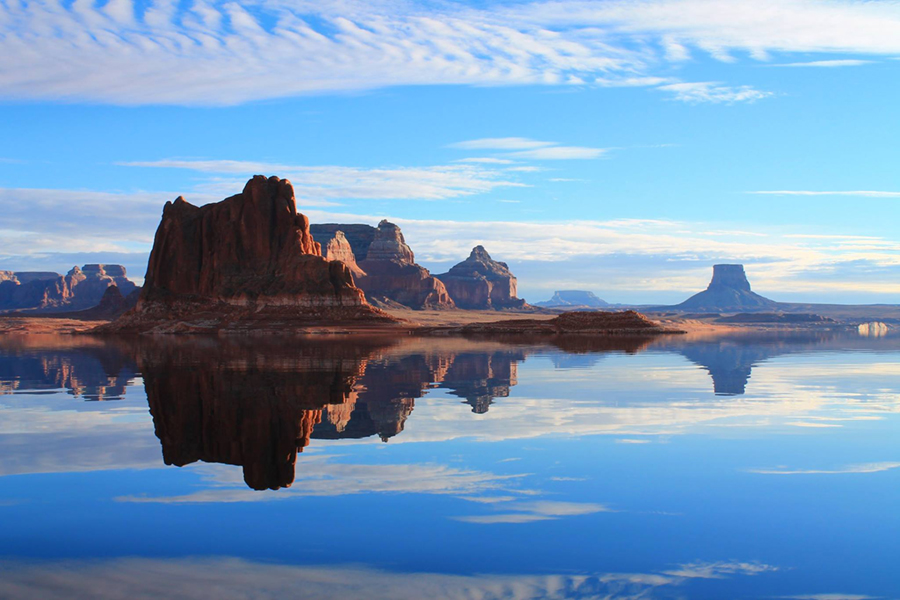 News Release Date:
March 13, 2019
Contact: Mary Plumb, 928-608-6202
In 2018, Glen Canyon National Recreation Area and Rainbow Bridge National Monument earned fourth place among the top ten national parks in annual visitation. The combined totals of Glen Canyon National Recreation Area (4,219,441) and Rainbow Bridge National Monument (110,904) was 4,330,345. That visitation was higher than other well-known national parks such as Zion (4,320,033), Yellowstone (4,115,000) and Yosemite (4,009,436).
"Glen Canyon and Rainbow Bridge are national treasures with a vast array of opportunities for land and water based adventures," said Superintendent William Shott. "It is easy to understand why millions of people are in love with these public lands. We are rewarded by the opportunities to serve our visitors as we work together to protect these areas for future generations." 
While Lake Powell is one of the largest and most beautiful man-made lakes in North America, it is only 13 percent of Glen Canyon National Recreation Area. Glen Canyon's 1.25 million acres stretch from Lees Ferry in Arizona to the Orange Cliffs of southern Utah, encompassing scenic vistas, geologic wonders, proposed wilderness areas, and a vast panorama of human history.  
Rainbow Bridge National Monument was established before the NPS in 1910. In April 2017, the National Park Service (NPS) designated Rainbow Bridge a Traditional Cultural Property on the National Register of Historic Places, recognizing the site's historic and ongoing cultural significance to at least six American Indian tribes. In 2018, it was designated an International Dark-Sky Association Dark Sky Sanctuary, the first of its kind in the National Park Service.  
Last updated: March 13, 2019