News Release
Glen Canyon National Recreation Area Among NPS Top Economic Drivers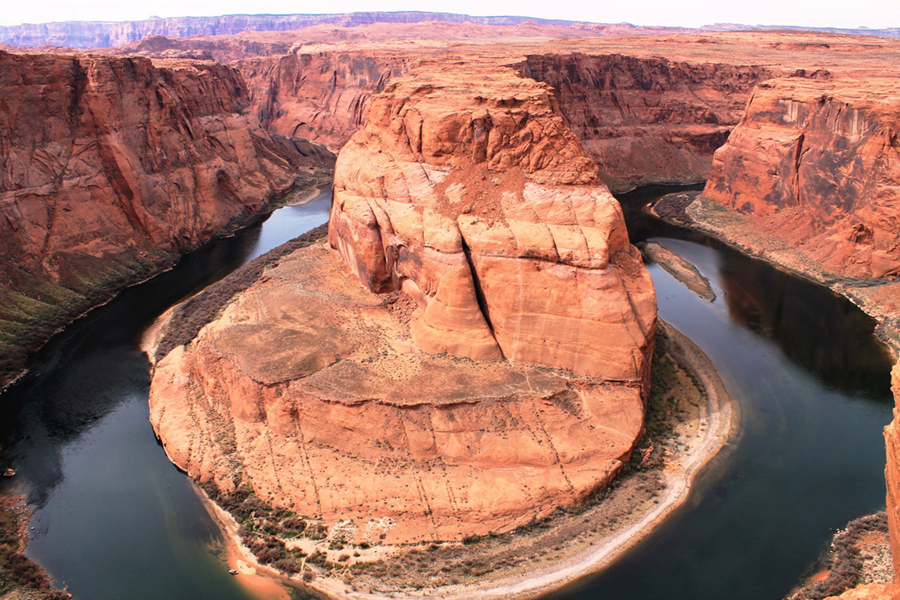 News Release Date:
August 17, 2018
Contact: Mary Plumb, 928-608-6202
An annual National Park Service (NPS) report shows that Glen Canyon National Recreation Area has become one of the National Park System's top economic drivers. In 2017, the park ranked number nine in economic benefits among the 417 NPS units nationwide. Glen Canyon's visitation has increased substantially every year, to 4,574,940 annual visitors in 2017 (ranking higher in visitation than more well-known parks such as Yosemite and Yellowstone). Glen Canyon's visitors spent $361 million and the overall economic output was $425 million. By supporting 5,060 jobs in the local area, Glen Canyon ranked eighth in that category among all 417 NPS units.
 
Glen Canyon also administers Rainbow Bridge National Monument, whose 108,418 visitors in 2017 spent $6.2 million in communities near the park. Its economic output was just under $7 million. Considered together, these two units of the National Park Service are significant economic drivers and their beneficial impact on local communities continues to grow.
 
"I am really excited to see the numbers in the report confirm that we contribute significantly to the economy and to local communities," said Superintendent William Shott. "We'd like to thank our concessioners, Commercial Use Authorizations and small businesses who partner with us to provide important visitor services. These partners not only serve our visitors but care equally about protecting these public lands so that they continue to be a destination for generations."
 
Glen Canyon had 4,574,940 recreation visitors in 2017 — more than doubling 2013 visitation (1,991,924). The numbers were buoyed by an increase in land-based recreationists interested in hiking or other activities, such as at Horseshoe Bend Overlook. What was once a local secret spot has become an iconic tourist destination and is now receiving between 1.4 and 1.5 million visitors a year. When the initial Horseshoe Bend improvements are completed in January 2019 more annual visitors are expected. Glen Canyon's Escalante, Muley Point and Orange Cliffs areas are also experiencing substantial growth in back-country recreation.  
 
NPS Economic Benefits Report authors produced an interactive tool. The interactive tool and report are available at the NPS Social Science Program webpage: https://www.nps.gov/subjects/socialscience/vse.htm   To learn more about national parks in Arizona and Utah and how the National Park Service works with communities to help preserve local history, conserve the environment, and provide outdoor recreation, go to NPS - ARIZONA or NPS - UTAH. 
Last updated: August 17, 2018