News Release
Displaced Breakwater at Antelope Point Public Launch Ramp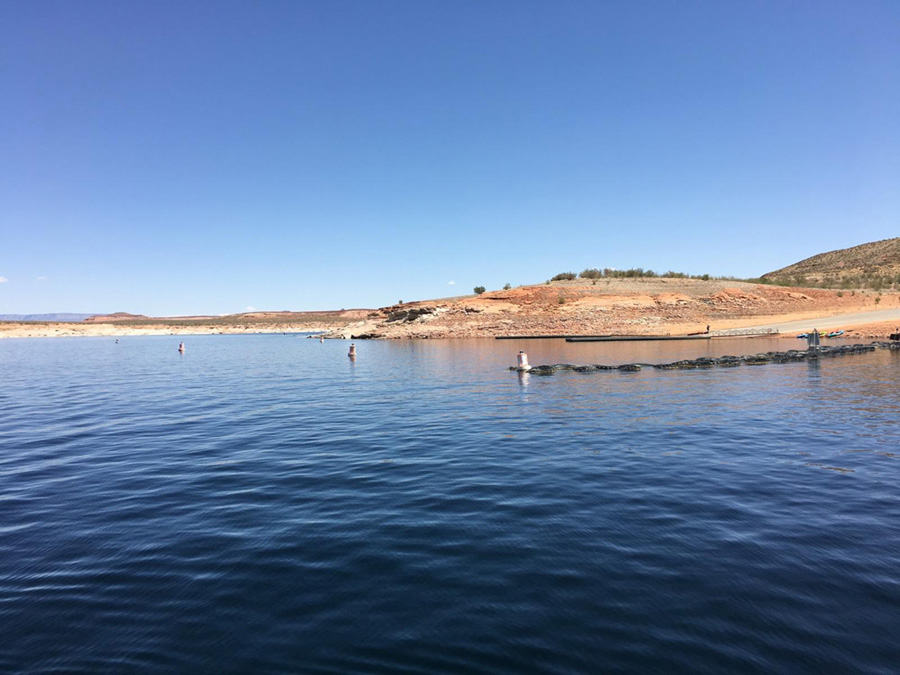 News Release Date:
May 4, 2018
May 24, 2018 – UPDATE – The breakwater at the Antelope Point Public Launch Ramp is back on station. There will be some ongoing maintenance work for the next couple of weeks. Boaters are advised to watch for park staff conducting maintenance on the system.
Cables on the Antelope Point Public Launch Ramp breakwater failed on the afternoon of May 3. Work to re-anchor and re-cable the breakwater is ongoing and expected to take up to two weeks.  
The breakwater is currently anchored downstream of the launch ramp, close to shore, and additional lights have been installed to alert boaters to its presence. A temporary no-wake zone has been established around the damaged breakwater. Boaters should follow the buoy line and stay on the north side of the channel while passing the Antelope Point Launch Ramp area.  
The National Park Service reminds all boaters to enjoy Lake Powell safely.
Last updated: May 25, 2018