Boat Fire at Stateline Launch Ramp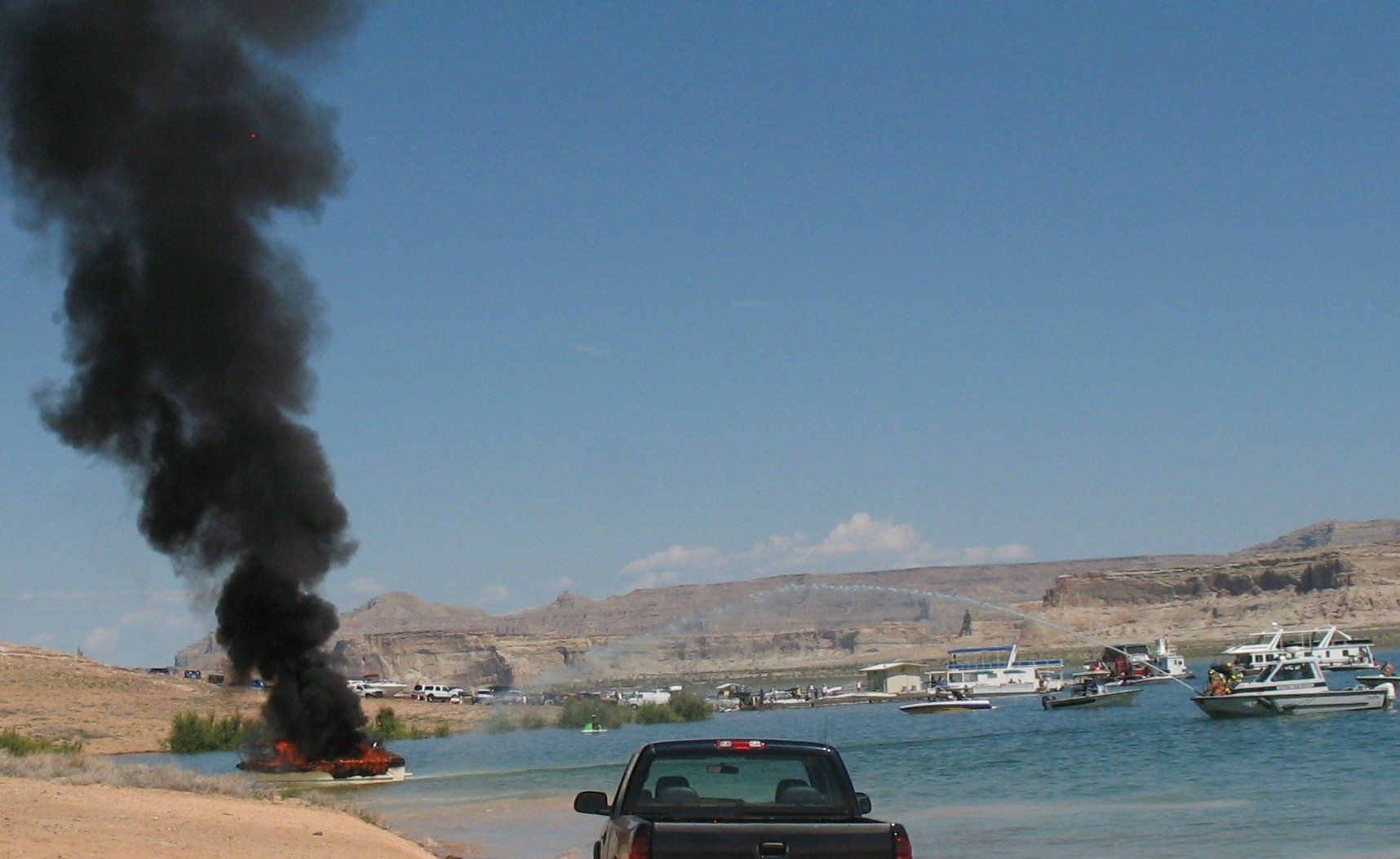 News Release Date:
June 29, 2009
On June 25, 2009, National Park Service (NPS) firefighters responded to reports that a ski boat was on fire at the Stateline Launch Ramp. The owner, a Los Angeles firefighter, had just launched his vessel after fueling at the Wahweap gas station. Prior to starting the inboard/outboard engine, he raised his engine cover to vent the engine compartment and, even though he could smell gasoline fumes, started the engine, which immediately burst into flames. After unsuccessfully attempting to extinguish the fire, all three adults and three children onboard were forced to abandon ship into the lake where they were picked up by nearby boaters.
Within 11 minutes of the call the NPS fire boat was on scene. Firefighters Kean Mihata, Joe Florko, Ben Davis, and vessel operator/Captain Jared St.Clair found the vessel, a 21' 1987 Sea Ray, on a nearby shore fully engulfed in flames. Within 4 minutes, the flames had been knocked down enough for the fire boat to come along side the burning boat and use a short attack line to suppress the remaining fire. The boat was towed back to the launch ramp and removed from the water.
There were no visitor or employee injuries in the incident. Although the boat was saved from sinking, it is a total loss.
Last updated: February 24, 2015