News Release
Air Tour Management Agreement for Glen Canyon, Rainbow Bridge Now Available for Public Review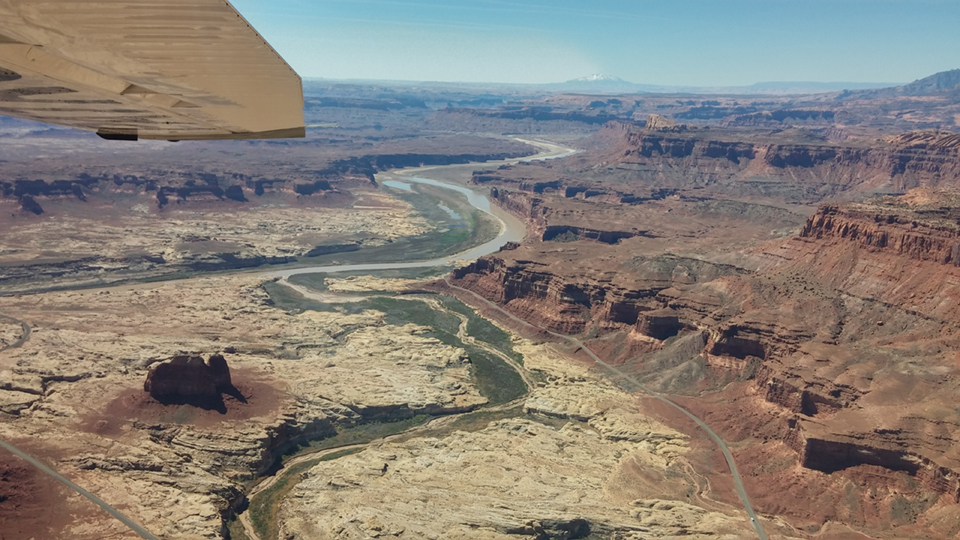 News Release Date:
December 13, 2017
Contact: Pam Rice, 928-608-6207
The National Park Service (NPS) announced today that a draft commercial air tour management agreement for Glen Canyon National Recreation Area and Rainbow Bridge National Monument is available for public review. The agreement will guide how the NPS, the Federal Aviation Administration (FAA), and commercial air tour operators manage flights over these two parks. The document is available for a 45-day public review and comment period from Dec. 13, 2017, to Jan. 26, 2018. This period has been lengthened to 45 days (rather than the standard 30) to accommodate the holiday season.
Air tours over national parks increase public access and offer dramatic and uniquely different aerial views of park landscapes than from the ground or water. This agreement will help limit air tour noise that visitors, local indigenous communities, and park wildlife may experience below, and will help protect Rainbow Bridge from potential vibration damage by establishing a minimum flight distance.
Thousands of visitors a year experience the parks by air. In 2016, more than 3,800 commercial tours were flown over Glen Canyon (sixth highest among NPS parks) and more than 2,060 commercial air tours went to Rainbow Bridge (eighth highest).
"Glen Canyon National Recreation Area and Rainbow Bridge National Monument had more than 3.3 million visitors in 2016," said Superintendent William Shott. "Air tours are one of the many ways visitors enjoy these national parks. We appreciate the assistance of the FAA, our tribal partners, and commercial air tour operators in drafting this agreement to ensure that essential park resources and all kinds of visitor use and enjoyment are protected now and for future generations."
The FAA Modernization and Reform Act of 2012 allows the FAA and NPS to enter into air tour management agreements with commercial operators. Such agreements set conditions for how air tours are flown. They may include routes, altitudes, numbers of flights, types of aircraft, hours of operation, sensitive wildlife and cultural areas to be avoided, and reporting requirements. Implementing these agreements will help protect park resources and visitors' experiences without compromising aviation safety or the air traffic control system. 
Copies of the draft agreement and FAQs are available for review at https://parkplanning.nps.gov/AirTourAgreement. Anyone may submit comments there online. Written comments also can be submitted by mail to
Superintendent
Glen Canyon National Recreation Area
P.O. Box 1507
Page, AZ 86040.
Either way, please submit comments no later than Jan. 26, 2018.
For more information about air tour management in national parks, visit the NPS Natural Sounds and Night Skies website.
For more information about Glen Canyon or Rainbow Bridge, please visit each park's website: Glen Canyon National Recreation Area and Rainbow Bridge National Monument.
Last updated: December 18, 2017