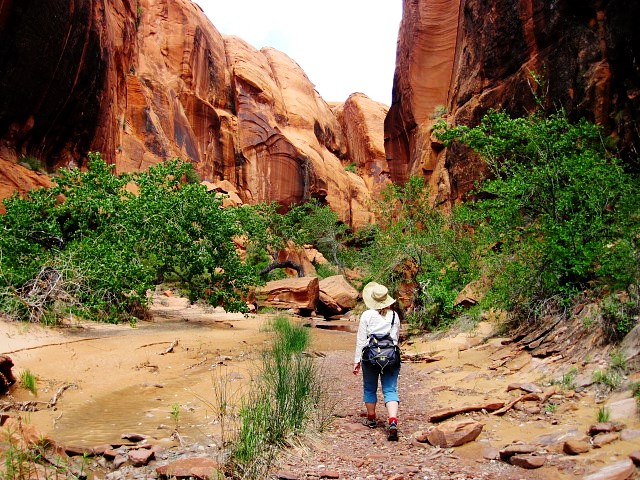 "The richest values of wilderness lie not in the days of Daniel Boone, nor even in the present, but rather in the future."
Aldo Leopold
Wilderness is the land that was - wild land beyond the frontier... land that shaped the growth of the nation and the character of its people.
Wilderness is the land that is - rare, wild places where one can retreat from civilization, reconnect with the Earth, and find healing, meaning and significance.
Wilderness Act
In 1964, in a nearly unanimous vote, the United States Congress enacted landmark legislation that added protection to some of the most natural and undisturbed public land in America. The Wilderness Act established the National Wilderness Preservation System to "secure for the American people of present and future generations the benefits of an enduring resource of wilderness."
"A wilderness, in contrast with those areas where man and his own works dominate the landscape, is hereby recognized as an area where the earth and community of life are untrammeled by man, where man himself is a visitor who does not remain."
Wilderness Act of 1964