Therizinosaur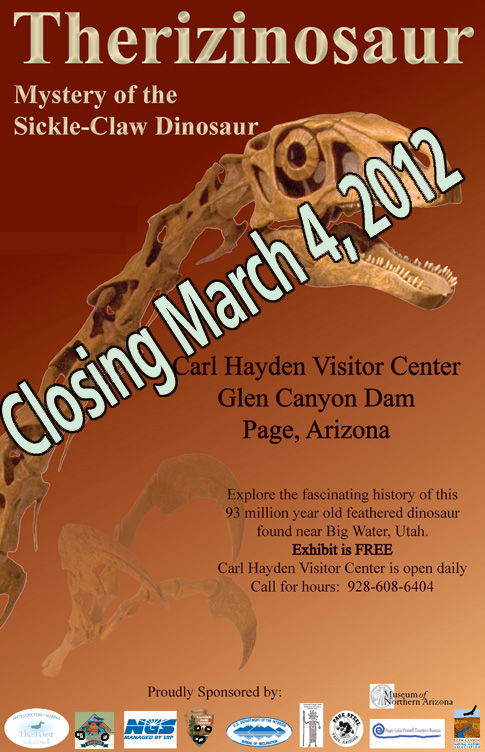 Download a pdf (2.31Mb) of this poster here.
---
Attention Teachers
Our feathered dinosaur is heading back to the Museum of Northern Arizona March 4, 2012.
Make your reservation now for an education program at the Carl Hayden Visitor Center.
Please Contact Glen Canyon National Recreation Area
Katie Couch, Education Specialist
call 928-608-6352
Ask for details on scheduling a free education program for your students.
---
Now Appearing at the Carl Hayden Visitor Center.
Therizinosaur - Mystery of the Sickle-Claw Dinosaur.
A giant dinosaur called a Therizinosaur, excavated from
the rocks near Big Water, Utah.
The Visitor Center is open daily, and is free of charge.
If you have a large school group and you would like a tour of the exhibit,
please make reservations with the Education Coordinator at 928-608-6352.