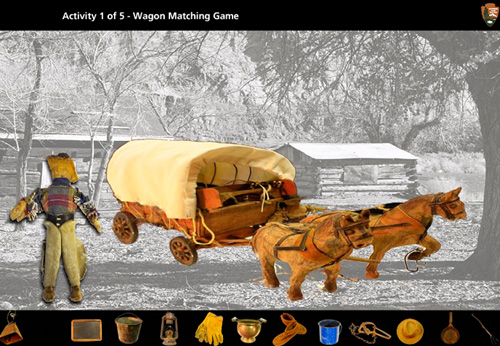 Become a Junior Wagoneer! To earn your Junior Wagoneer certificate you have to complete all 5 activities in the Junior Wagoneer Game below.
Make sure you have the latest version of Adobe Flash Player to use this application. Disable popup blocker.
Activity 1: Matching game.
Activity 2: Open trunk.
Activity 3: Drawing.
Activity 4: Load a wagon.
Activity 5: Recycling.