Graffiti Removal and Intervention Team
The 2017 True GRIT calendar is full! New season's calendar should be up in October.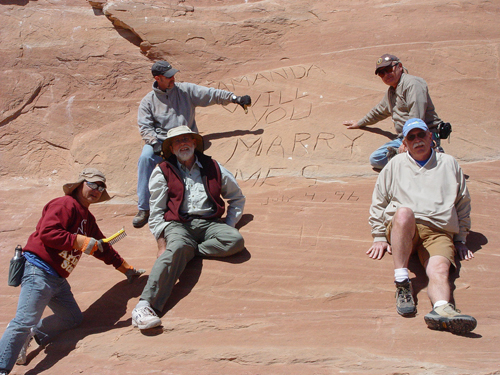 In 2003 Bob and Vicki Schwartz, and Bill and Carol Williams, donated a 55-foot Skipperliner houseboat to Glen Canyon National Recreation Area to support graffiti removal. The True GRIT made her maiden voyage in 2004 and still serves today as a floating operations base for volunteers attacking the widespread graffiti problem at Lake Powell.
Volunteers on True GRIT houseboat trips enjoy five days and four nights living aboard the True GRIT tackling graffiti and enjoying the spectacular scenery of Lake Powell. The boat is free, fuel is free, and an experienced member of the Glen Canyon team pilots the boat and takes care of its operation. All volunteers need to do is provide their own food and comfort items and help clean up the lake!
Trips leave from one of the marinas near Page, Arizona. Trip sizes vary depending on group make-up. The True GRIT has four beds and can sleep up to eight people onboard. Tent-style camping is available for larger groups.
Trips are assigned on a first-come, first-serve basis. Contact us to find out about special trips for youth groups, veterans, differently abled people, and senior citizens. Like our Facebook page for bonus sign up points! Check back to this website and our Facebook page for updates on trip dates and vessel status.
Graffiti
is a widespread problem in Glen Canyon
destroys natural, cultural, and historic resources
is carving into rocks
is painting on walls
is ugly
is illegal
GENERAL VOLUNTEER REQUIREMENTS
Must be at least 10 years of age. Minors must be accompanied by a parent, legal guardian, or state approved trip leader (ie. teacher, scout leader). Must be in good physical condition, able to work outdoors for at least six hours a day, the National Park Service trip leader will coordinate leisure time according to work schedule. Volunteers must be prepared for austere living conditions with only basic amenities. Volunteers must provide their own camping, hygiene, and comfort items. Volunteers will coordinate and cooperate on shared meals and groceries. For a full list of recommended supplies, see the equipment list in the volunteer paperwork area.
---
TRIP RULES
Remember you are representing the National Park Service during your trip. Please conduct yourself with that in mind.
No pets.
No smoking onboard vessels.
No cliff jumping on off-duty time.
No collecting natural of archaeological resources from the park.
Unruly, disorderly, disrespectful behavior will not be tolerated.
Subscribe to our Facebook page to get the most current news on upcoming community events and future houseboat trips!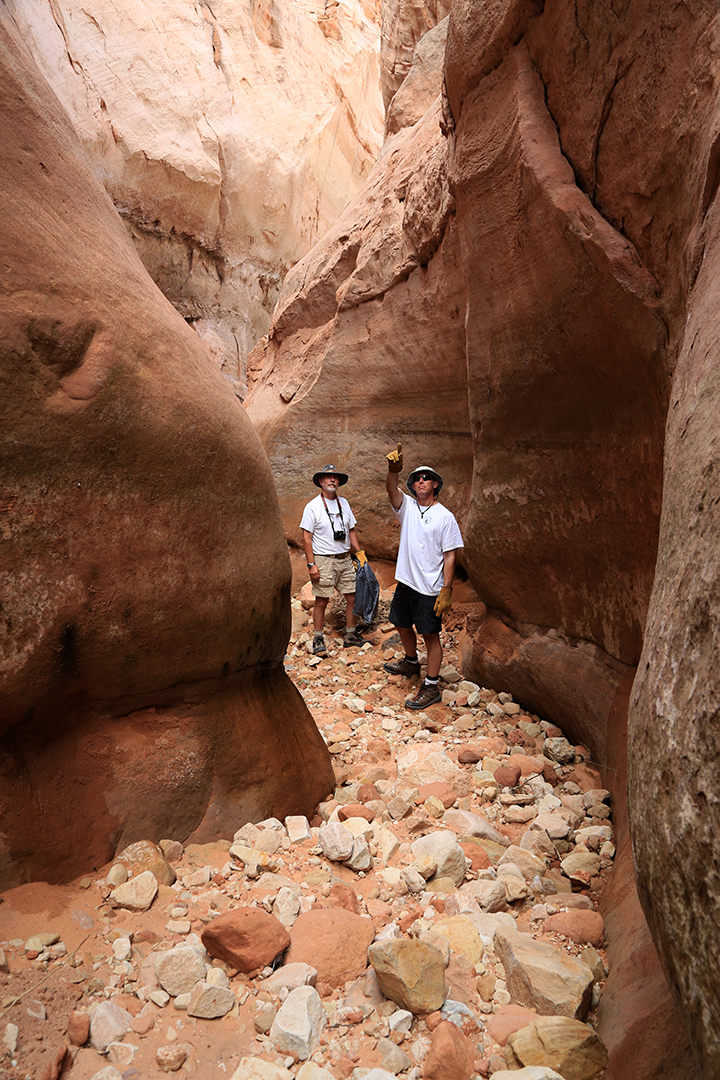 Graffiti is removed using water, tools, brushes, and a WHOLE lot of elbow grease. Please keep in mind that it is essential for GRIT volunteers to be in good physical condition and health, since duties involve walking over rough or slick terrain, lifting, and being out in the sun for prolonged periods of time.
Contact Information: 928-608-6353, or True GRIT Questions.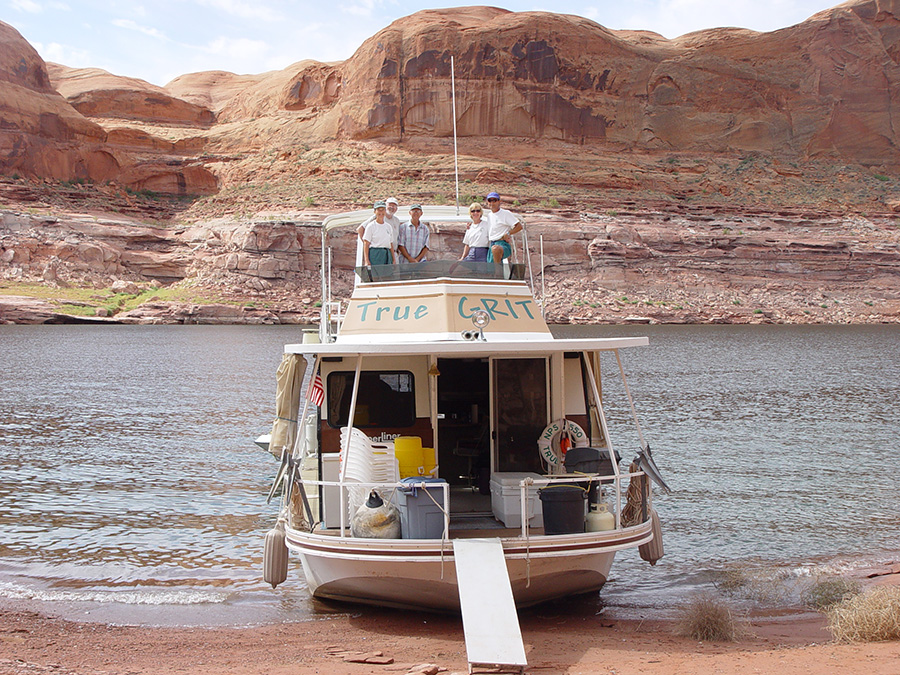 Last updated: February 9, 2017