Adopt-A-Canyon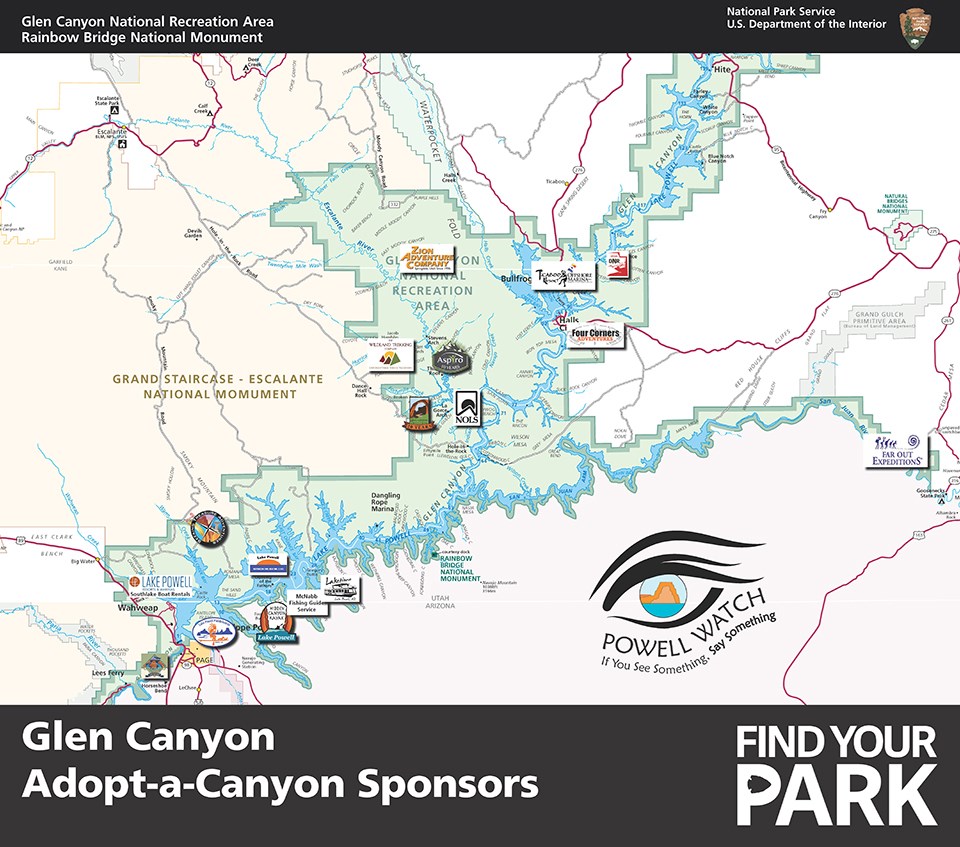 The Adopt-a-Canyon program started in 2016 as a community and partner collaboration to improve resource conditions at Glen Canyon National Recreation Area during the National Park Service Centennial. Local tour and service providers, conservation and education groups, and private individuals signed up to "adopt" a canyon on Lake Powell. As canyon stewards, these companies remove trash from "their" canyons.

Our heroes so far:
Aspiro – Fence Canyon and Harris Wash
Colorado River Discovery – Colorado River below Dam
Far Out Expedition – Muley Point and Cedar Point
Glen Canyon Institute – 50-mile Canyon
Hidden Canyon Kayak – Labyrinth Canyon
Houseboat Management Services – West Canyon
Lake Powell Paddleboards – Antelope Canyon
Lake Powell Refrigeration, Heating and A/C – Gunsight Canyon, Cookie Jar, Kane, and Padre
Lake Powell Resorts and Marinas/Southlake Boat Rentals – canyons in Wahweap Bay, including Ice Cream, Wiregrass, and Lone Rock
McNabb Fishing Guide Service – Face Canyon
National Outdoor Leadership School – Escalante and its tributaries
Seeking Treasure Adventures – Warm Creek Road to Alstrom Point
The Wildand Trekking Co – Coyote Gulch
Ticaboo Resort – Bullfrog Bay and Hobie Cat Beach
Utah DNR – Forgotten Canyon
Zion Adventure Co – Neon Canyon and Ring Tail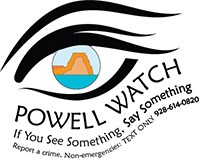 Powell Watch
Are you tired of seeing your fellow houseboaters dump their trash and human waste on the beaches, carve graffiti on the canyon walls, or put themselves in danger by ignoring boating laws? Help us out on Lake Powell! If you see any illegal activites, text a message to 928-614-0820. The message will go to our Dispatch center and will be processed accordingly. This is a text-only, information line. In an emergency, call 911 or hail National Park Service on Marine Band 16.
Last updated: February 23, 2018