Webcams
Webcam
February 2020 view of the Bartlett Cove inner lagoon. Located adjacent to park headquarters, this serene location hosts a variety of wildlife. Watch for river otters, harbor seals, waterfowl, moose, black bears, and an endless cycle of tides. On clear days, summits of the the Fairweather Range are on spectacular display. The scenery changes by the minute ... clicking this image will take you to a live view!
View Webcam
Webcam
Two hundred fifty years ago this entire area was covered with ice.  Now it's home to sea otters, humpback whales and orcas.  Occasional ships enter Glacier Bay, rounding Point Carolus from Icy Strait; park visitors wander the shoreline, checking out tidepools at Halibut Point.  Weather patterns over the Bay change by the minute … click this image to see a live view!
View Webcam
Webcam
The public-use dock in Glacier Bay National Park is a hub of activity. Sailboats, kayaks, park boats, large tour vessels, and smaller charter fishing boats come and go throughout the summer months. On a clear day the peaks of Excursion Ridge are visible. The activity changes by the minute ... click the image to see the action live!
View Webcam
Webcam
The Tlingit Trail follows the shoreline of Bartlett Cove from the Huna Tribal House to the Visitor Information Station and the public-use dock.  Interpretive signs explain Tlingit culture and common native plants.  A variety of vessels from around the world dock here, including an occasional floatplane.  On a clear day the high peaks of the Beartrack Mountains can be seen rising above the forested Beardslee Islands in the distance. Click the image to see a live view!
View Webcam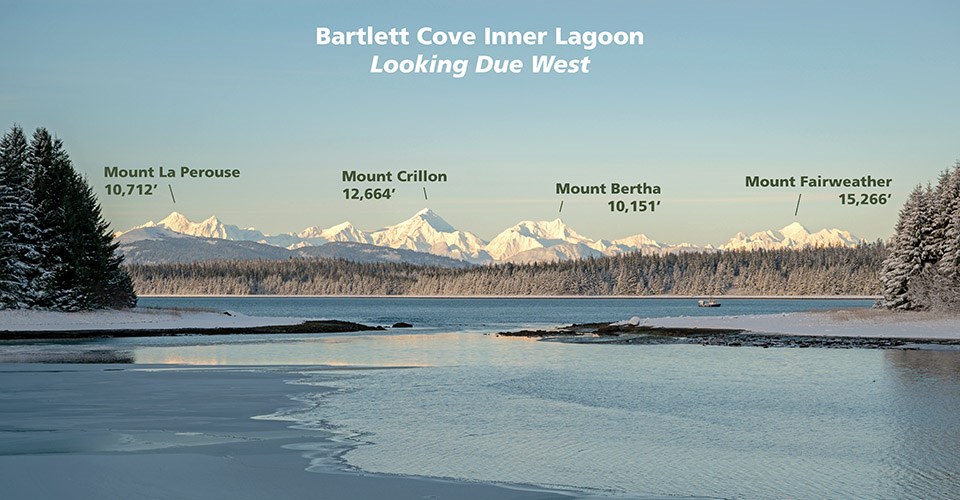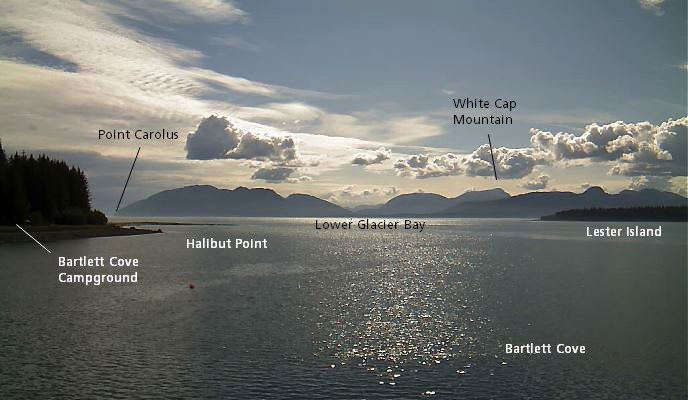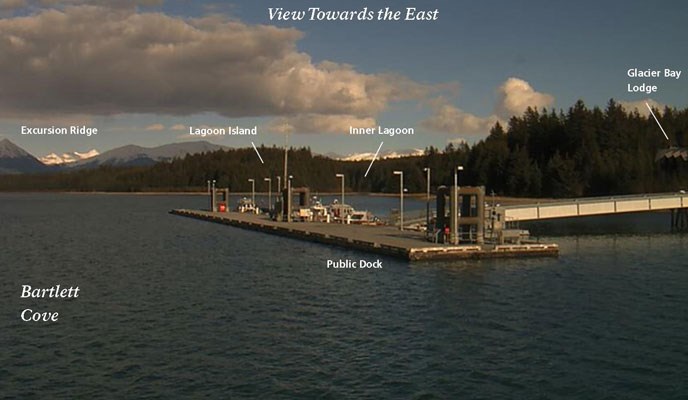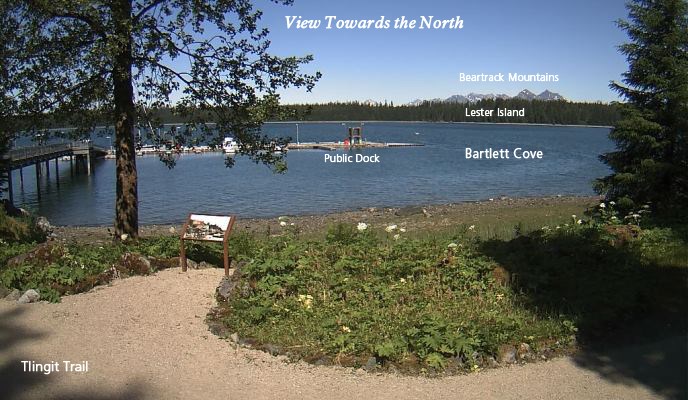 Last updated: February 4, 2021