Killer Whale Installation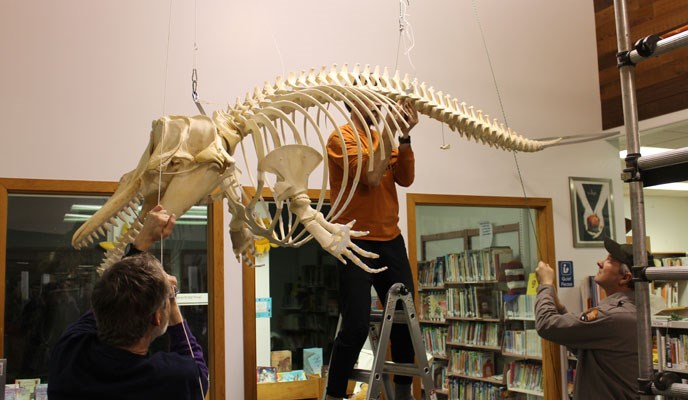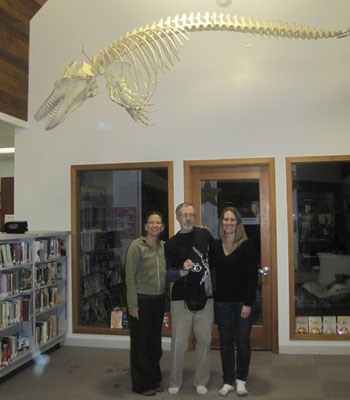 On day eleven (Feb. 14th), Lee finished the whale, cleaned up the shop, packed his gear, and gave the go ahead to move the whale to the library. Lee and a small crew of park staff hand carried the articulated whale approximately 30 yards from the shop to the library. Step-by-step, they traveled slowly over the frozen, hard ground until they reached the warmth and light of the library. With music playing in the background, many community volunteers showed up to lend a hand. In a little over six hours, Keet'k was suspended a perfect little space and once again looks like a happy swimmer in her new home!
There are many steps to putting a killer whale back together!
Last updated: April 14, 2015