Glacier Bay Bartlett Cove CDP
Bartlett Cove, gateway to the 3.3 million acre marine park, is accessible by road from the community of Gustavus, 10 miles south, or by boat or floatplane at the Bartlett Cove dock (see Vicinity map). Bartlett Cove is the designated developed area for Glacier Bay National Park and in addition to serving as a staging area for visitors going into the park, it is a logistical and administrative base for park operations and management.
The 1984 General Management Plan for Glacier Bay National Park designated Bartlett Cove as the only developed area within the park and described facilities, trails, and road systems that would be provided there. Since that time visitation has increased, visitation patterns have changed, management responsibilities and associated information needs have increased, and utilities have aged. A Comprehensive Design Plan and Environmental Assessment (CDP/EA), completed and released to the public in October 1997, analyzed alternatives for resolving these issues. The plan reviewed options for improving visitor accommodations and opportunities, recognizing Alaskan Native heritage, and providing adequate administrative facilities. Park utilities (wastewater, water, fuel storage, and electrical) need to be improved to meet safety and environmental regulations, and expanded to meet current and projected load increases. The plan also explored alternatives for park and concession housing and maintenance facilities, and park administrative and science offices.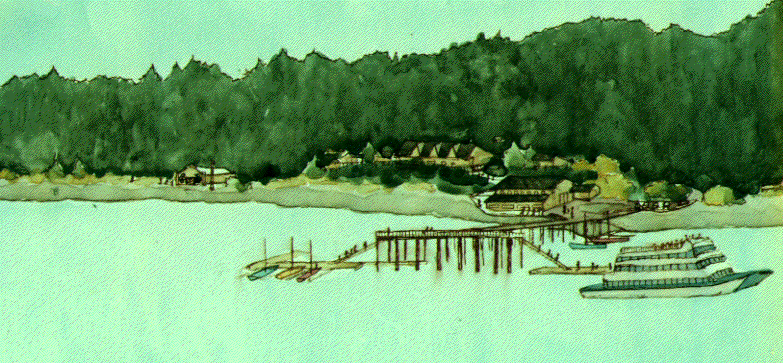 In 1998, the NPS Regional Director signed a Finding of No Significant Impact, which outlined Bartlett Cove development concepts for the next 10 year planning period. These concepts reflected the needs of a growing park as well as the public's strong desire to limit development to that deemed essential, protect sensitive habitats, and allow visitors to experience Bartlett Cove as a "natural setting."
The FONSI describes various actions that would be taken to improve or expand facilities and infrastructure at Bartlett Cove including the following:
| | |
| --- | --- |
| FACILITY | ACTION |
| Park Headquarters | Maintain at existing site; convert maintenance shop to offices |
| Research Facility | Construct modules for < 10 researchers; combine conference room, GIS, library, storage with Park Headquarters. |
| Maintenance Facility | Relocate to old landfill site |
| Utility Upgrade | Upgrade to meet current needs |
| Visitor Accommodations | No new lodging unless community cannot provide and social and biological carrying capacity of BARCO can sustain. |
| Lodge Expansion | Moderate expansion of dining, kitchen, parking; renovate laundry and showers |
| Concession Employee Housing | Maintain at site |
| Park Employee Housing | Construct 18 seasonal beds, 10-bed bunkhouse |
| Recreation Building | Construct 2,000 sq. ft. facility |
| Visitor Center | Construct near outer dock. |
| Tribal House | Construct near lodge |
| Road Realignment | Reroute away from shoreline |
| Trails | Cooper's Notch one-way trail |
Actions will be implemented over time as funding becomes available. The utilities upgrade – considered to be the highest park priority – will begin in August, 1999. All construction will be designed to minimize impacts to resources and visitors.
More information: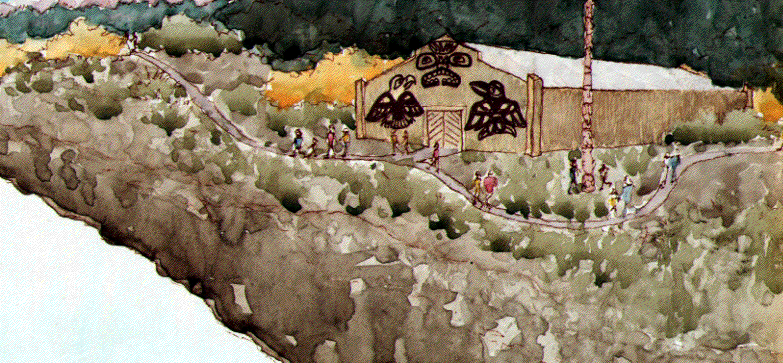 Last updated: August 31, 2016