Be A Junior Ranger
Are you ready for your Junior Ranger adventure to begin?
Start by learning about the world of Glacier Bay from home! Follow along through icy waters and snow-covered mountains with the Junior Ranger Adventure story map and send your answers to us to become a Glacier Bay Web Ranger.

Visit us in person to discover the places, wildlife, and stories of Glacier Bay and earn your Junior Ranger Badge. The Junior Ranger Adventure Guide book is available in Bartlett Cove at the Visitor Center, and on all Tourboats in Glacier Bay. The world could always use another Junior Ranger!
If you come by plane or on your own boat:
Visit a park ranger and the exhibits in the Visitor Center on the second floor of Glacier Bay Lodge.
If you come by cruise ship:
Park rangers spend the day on board in Glacier Bay. Look for someone wearing the badge and the ranger hat! Cruise ship children's centers also offer a special Junior Ranger Program over the course of the cruise. While in Glacier Bay, park rangers present a special program to aspiring Junior Rangers.
If you come by tour vessel:
It will be an amazing adventure. Meet with the park ranger on board to learn about Glacier Bay. We will have some cool things to share and could even use your help sharing Glacier Bay with the passengers!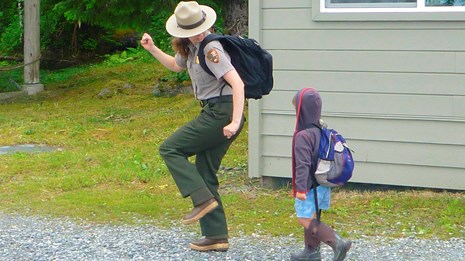 Glacier Bay Web Ranger Adventure
Glacier Bay is a wild place where we can learn about ourselves and nature. Become a Glacier Bay Junior Ranger from home!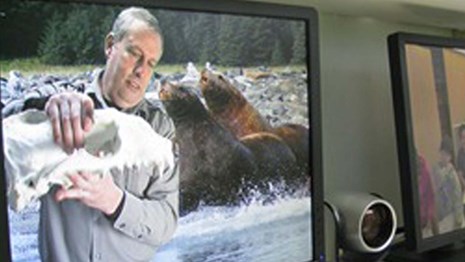 Long Distance Classrooms
Using technology, we can now bring the wonders of Glacier Bay to YOUR classroom or group. Our programs are fun, informative, and free!


Last updated: May 4, 2021