Parks as Classrooms
Check out our exciting Glacier Bay lesson plans and activities. Introduce your class to halibut, sea otters, underwater sound, kelp forests, seabirds, crabs, and the marine environment.
All Curriculum Materials
Lesson Plans and Teacher Guides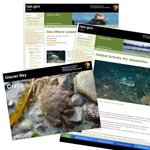 Explore the wonders of Glacier Bay from your own classroom!
Learn More
Join Ranger Steve and discover some fun Glacier Bay activities to share with your class. Whale feeding strategies, ice cream glaciers, and more!
All Curriculum Materials
Education Demonstration Videos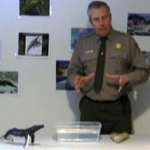 Glacier Bay Education Demonstration Videos
Learn More