Group Camping-Bartlett Cove Campground Stipulations
Glacier Bay National Park and Preserve
Commercial Use Authorization Activity-Specific Stipulations
Attachment XX – Group Camping-Bartlett Cove Campground Stipulations
---
The Bartlett Cove Campground is the only location, within the Bartlett Cove Developed Area, that is authorized for Group Camping.
Group Camping is authorized only in designated campground sites.
Group Size is limited to 12 people per site including guides.
Group Camping is limited to thirty (30) total nights annually and cannot exceed fourteen (14) consecutive days. After a camp has remained in one location for 14 consecutive calendar days in a given season (whether it is an entire calendar day or only a portion thereof), the same CUA holder may not reestablish a camp in the same location for at least 24 hours.
The Permittee must submit an activity report by the 5th of each month for operations taking place the month prior, (i.e. activity report for May will be due June 5th). Annual Activity Report due November 15. Send completed reports to Glacier Bay National Park & Preserve, Commercial Services Office, P.O. Box 140, Gustavus, AK 99826 or e-mail us.
---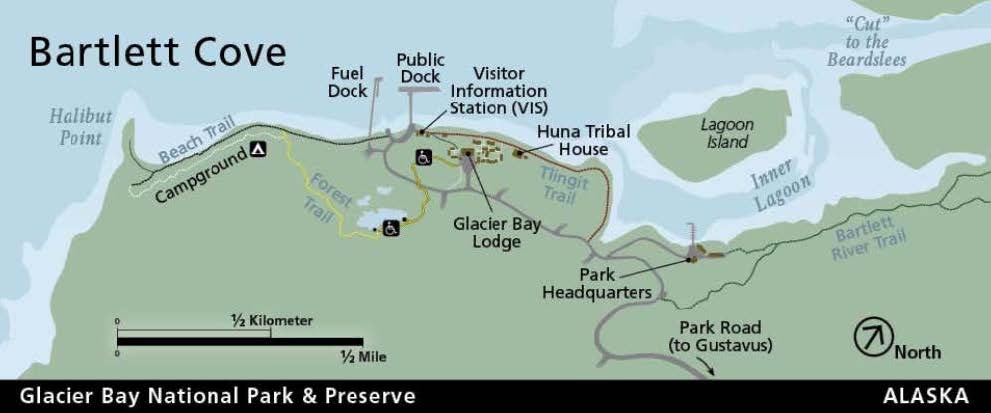 Last updated: November 30, 2018