Glacier National Park Status Update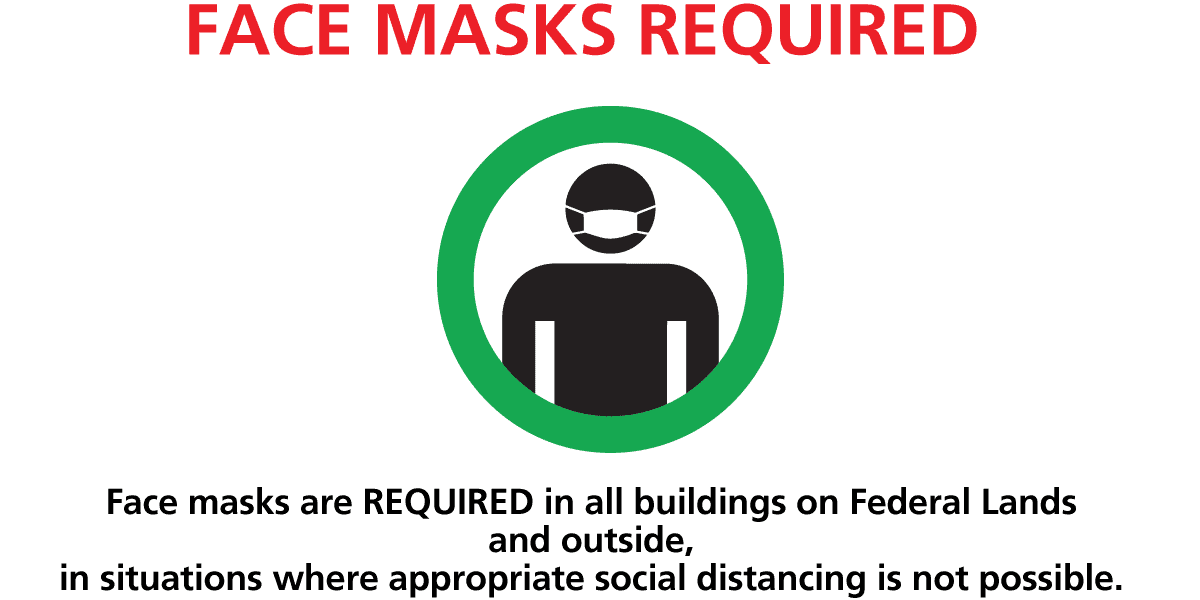 Glacier National Park continues to modify operations, as the COVID-19 pandemic continues. This summer (2021) more of the park will be open. We anticipate that all the entrances on the east side of the park will be open and available for the public.

Public and staff safety remain a top priority and will impact which operations we will operate this coming summer. Some services will not be open, and some will open at reduced levels.The information below will be updated as we have more information on available services for 2021.

Going-to-the-Sun Road Ticketed Entry
Glacier National Park is instituting an online reservation system (ticketed entry) for the Going-to-the-Sun Road corridor between the park's West and St. Mary Entrances from May 28 to September 6, 2021. Please see the information on the Ticketed Entry page.

East Side Access
Recreation access on the east side of the park reopened on March 18, at Two Medicine, Cut Bank and St. Mary for foot traffic, skis and snowshoes. Regular seasonal vehicle closures remain in place. The roads into Cut Bank, and Two Medicine remain closed to vehicle traffic, but access by foot, skiing and snowshoeing is available past the gates.

Construction began on Many Glacier Road on March 15. The valley is closed to all access, seven days a week. Hiker/biker and vehicular access is schedule to return on May 28, 2021.

Spring in the Park
As is typical for this time of year, much of the road access to the park has closed for the season. The Going-to-the-Sun Road is open at the West Entrance. Depending on weather conditions the road will be open to Lake McDonald Lodge. Occasionally, in extreme conditions, the road may be closed at the foot of Lake McDonald. Limited access into the North Fork area of the park is still available as well.

Spring plowing activities on park roads will begin in early April. Some areas may be temporarily unavailable to winter recreation, when plowing operations are ongoing.

Road Work and Project Construction
Road reconstruction typically requires warmer weather. In this part of the country that means road construction overlaps with the primary visitor season of May through October. Click here for details information on how this may impact your visit to the park.

Skiing and Snowshoeing
Winter recreation access is permitted beyond the vehicle closure on the west side of the Going-to-the-Sun Road until plowing operations begin. Two Medicine, Cut Bank, and St. Mary also provide skiing and snowshoeing opportunities this time of year. Many Glacier is closed to all access until May 28.

Camping
Winter Camping
Loop B of the Apgar Campground is open for first-come, first served primitive camping. There is no water available and only vault toilets. Loop B will remain open for primitive camping through the winter.

Summer 2021 Camping
Decisions are still being finalized to determine which campgrounds will open for the summer 2021 season. Fish Creek and Many Glacier Campgrounds are scheduled to open and are available for reservation through recreation.gov. The St. Mary and Rising Sun Campgrounds will not open this coming summer.

Additional camping information is available on the park's Camping webpage.

Boating
Boating on park waters closed for the season on November 1, 2020. Lake McDonald will reopen for boating on May 8, 2021. At this time it has not been decided which other lakes may open to boating for the 2021 summer season. Updates will be posted on the Boating page as we have additional information.

Lodges, Restaurants, and Other Services
Glacier's concessioners operating lodging, restaurants, boat rentals, horseback rides, and bus tours have not yet opened for the season.

Private businesses in Apgar Village may be open periodically during the winter. Plan to bring food and other items you may need, just in case they are not open.

Trails and Backcountry Camping
Winter conditions are in effect throughout the park trail system. Expect snow levels to slowly move up the mountainsides as warmer weather continues. Snow will be encountered in the high country for several more weeks.

From November 20th to May 1st, special backcountry camping regulations are in effect. Due to COVID-19 precautions, permits will be issued electronically by advance reservation only. Call 406-888-7800 and press 5 to leave a call-back number. A ranger will return your call within 3 work days. Permits may be obtained up to 7 days in advance.
Last updated: April 2, 2021