Glacier National Park Status Update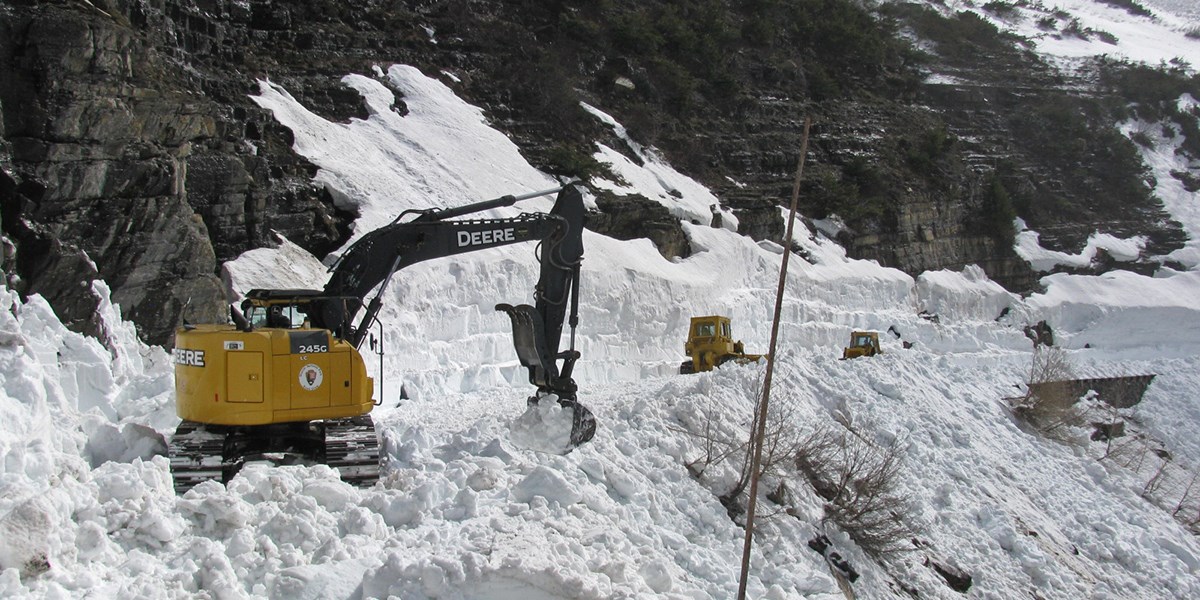 When Will the Park Open?
National parks have been making significant operational changes in response to the coronavirus outbreak. As a result of COVID- 19, Glacier National Park closed the entire park to visitors and recreational use on March 27, 2020.
The NPS is following White House guidelines for Opening Up America Again, a three-phased approach to assist state and local officials with safely reopening their economies, getting people back to work, and continuing to protect American lives.

In accordance with federal guidance and that of the Centers for Disease Control and Prevention, Glacier will continue to work with the State of Montana and local officials (Flathead County, Glacier County, and the Blackfeet Tribe) as operational changes are implemented.

As an iconic unit of the national park system, Glacier serves a worldwide audience. Once open, the park will attract large numbers of visitors from outside the area to local communities.

The park continues to work with the State of Montana and local officials from Flathead County, Glacier County, and the Blackfeet Tribe regarding reopening Glacier National Park. We do not expect to be open June 1, but anticipate the park will partially reopen sometime in early June. Visitor services and access will be limited.

In accordance with National Park Service and US Public Health Service COVID-19 safety protocols, Glacier National Park will only be able to provide housing for a reduced number of employees. The subsequent reduction in staffing levels will impact service offerings and facility operations throughout the park.

The health and safety of our visitors, employees, volunteers, and partners continue to be paramount. The park's operational approach includes analysis of each facility function and service to ensure all operations comply with current public health guidance.

Park leadership is making decisions guiding a phased resumption of operations. Services within the park will be regularly reviewed and adjusted based on changing public health conditions and staffing availability. We expect to reopen some facilities and services by mid-June.
What About Lodges, Restaurants, and Other Services?
Glacier's concessioners and Commercial Use Authorizations (CUA) holders continue to make difficult decisions concerning how to adapt operations for this coming summer while prioritizing guest and employee safety.
The Glacier Park Boat Company is suspending all boat tour and small boat rental operations for the 2020 season. If the prevailing conditions change and there becomes an opportunity to operate this summer, they may reevaluate this decision.
Glacier National Park Lodges has announced the delayed opening of their lodging, food service, and gift shop operations in the park to at least June 15. The exact opening dates of their visitor services will depend on the park's re-opening directives. Due to social distancing requirements for visitors and employees, limited services will be permitted to reopen.
Glacier National Park Lodges has suspended Red Bus tours through July 15. Reservations have been automatically refunded.
When Will the Campgrounds Open?
Opening dates and operations for Glacier National Park's 13 campgrounds have not been established. The park continues to assess operations and anticipated services based on the latest public health guidance for the novel coronavirus.
Due to staffing and operational limitations, all frontcountry camping reservations at Fish Creek Campground, St. Mary Campground, and the group sites at Apgar Campground have been cancelled through June 11, 2020. All reservation holders were notified of the cancellations, and fees were refunded through recreation.gov.
What is Happening with Trails and Backcountry Camping?
Glacier National Park has modified operations in accordance with the latest guidance from the Centers for Disease Control and Prevention (CDC) and state and local public health authorities.
When Glacier National Park reopens and can safely provide backcountry experiences, the park will issue first-come, first-served, walk-in backcountry camping permits as conditions allow.
Due to current and anticipated staffing and operational limitations related to the COVID19 outbreak, combined with the uncertainty of trail and backcountry campground openings, all advance backcountry advance reservations were cancelled. Advance reservation applicants were notified of the cancellations, and their application fees were refunded. The park will not accept or process advance reservations for backcountry camping for the remainder of 2020.
Cancellation of backcountry permit advance reservations will not impact day use of trails.
Last updated: May 22, 2020