Road Construction Information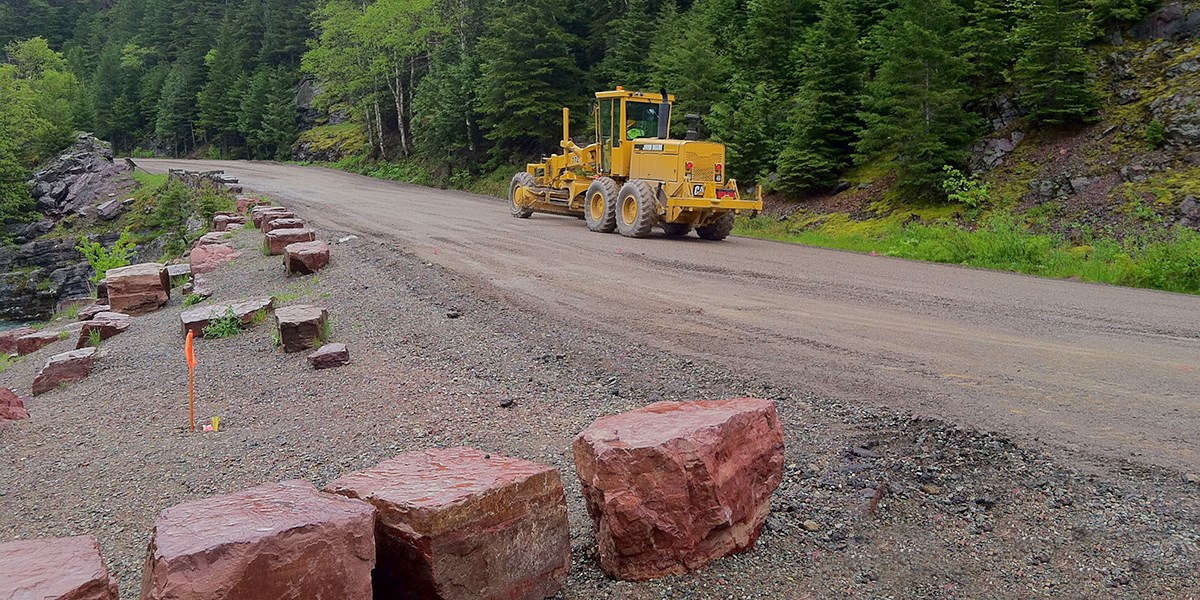 Summer 2020 Road Construction Update
Glacier National Park, like the rest of Montana, has a very short window of good weather that will allow for needed road updates and road construction. This summer there will be two primary areas of roadwork.
Many Glacier
Summer of 2020 will see the start of a two year project to rehabilitate and reconstruct the Many Glacier entrance road. Information about that project is available here.
Going-to-the-Sun Road
The Going-to-the-Sun Road has been undergoing extensive repairs and rehabilitation for many years. Summer of 2020 will see the final touch-ups to that project as contractors finish the last details. Throughout the summer visitors can expect to encounter crews repairing, log barriers, culverts, and guardrails. Crews will also be making repairs to other aspects of the road to finish off this multi-year project. Worksites should be localized and delays should not be more than 20 minutes for a trip over the length of the road from St. Mary to West Glacier.
Last updated: January 16, 2020