Many Glacier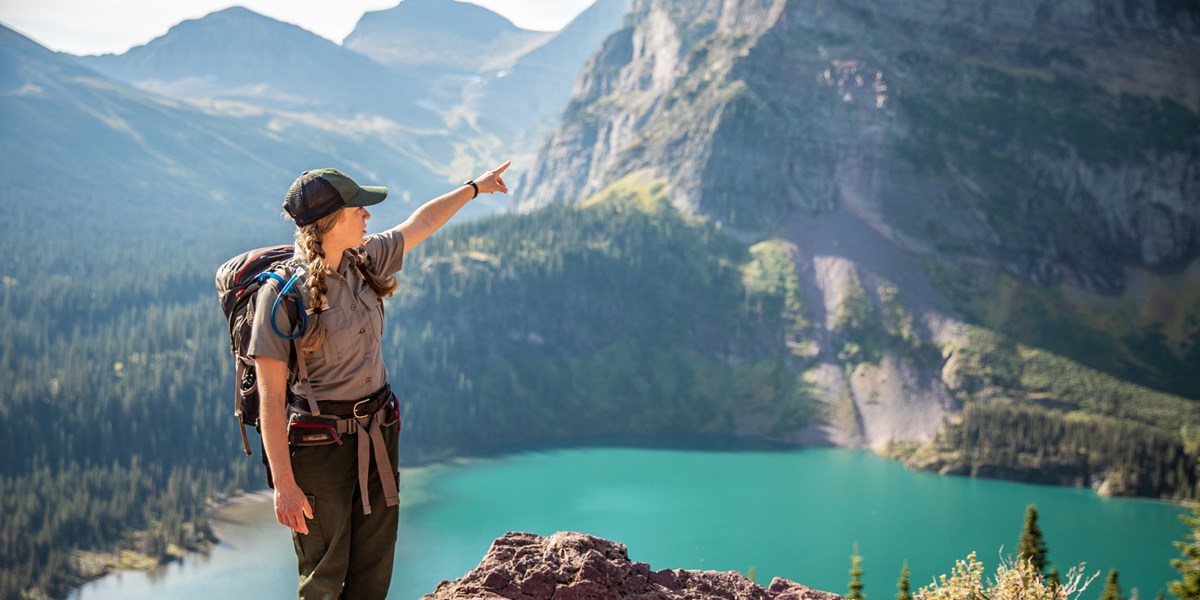 If you are visiting Many Glacier in 2020 or 2021, there are a few things you should know ahead of time.
---
2020 & 2021 Special Visitor Access Information

April 1 – May 20, 2020 & September 21 – December 16, 2020:

The Many Glacier Road will be

closed

to visitor traffic at the park boundary due to large-scale road construction projects.

May 18 – September 20, 2020: Large-scale road construction projects will significantly increase travel times into the Many Glacier area. Visitors should expect travel delays up to 40 minutes each way from Babb, MT, to the Many Glacier Hotel. Visitors are encouraged to explore other areas of the park if they wish to avoid significant delays.

Visitors traveling through construction zones at night Monday through Friday between 10:00 p.m. and 5:00 a.m. may experience up to a three hour delay.

Periodically, on extremely busy days, access to the valley will be restricted until parking becomes available. These restrictions, combined with construction delays, may result in significant wait times to enter the Many Glacier Valley.

The Many Glacier Ranger Station provides backcountry permits and basic information services, however parking will be very limited.

Visitors are reminded to turn off their car engines while waiting in construction lines to reduce emissions.

Please do not throw garbage, including apple cores, orange peels, sunflower seeds, etc. out car windows while waiting in construction lines. This attracts wildlife to the roadways which increases wildlife fatalities. Discard unwanted drinks in sinks or bear-proof garbage cans, not on the roadside.
---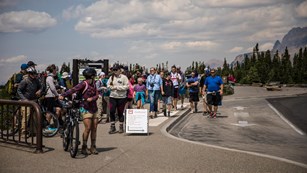 Tips for Dealing with Crowds
May through September is the busiest time of the year in Glacier National Park. Within that, July and August are the busiest of all.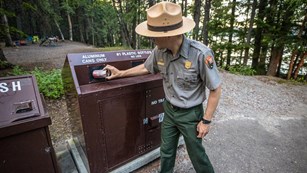 Leave No Trace
Leave No Trace it is a way of thinking, an attitude, and an ethic, that helps us reduce our impact on the places we love.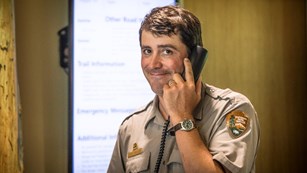 Plan Your Visit
Planning in advance is the key to having a great trip to Glacier.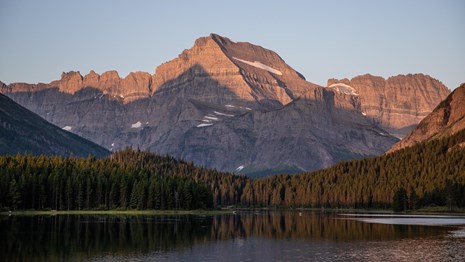 Glacier's Webcams
Take a look at the Many Glacier Webcam to see current conditions.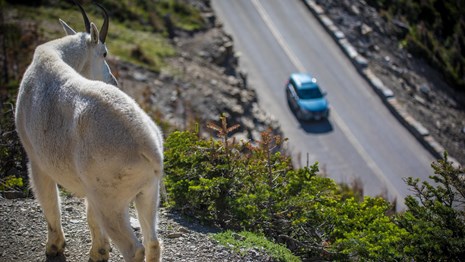 Road Staus
Conditions are constantly changing. Check here for updates on which roads are open for driving, hiking, and biking.
Last updated: May 5, 2020