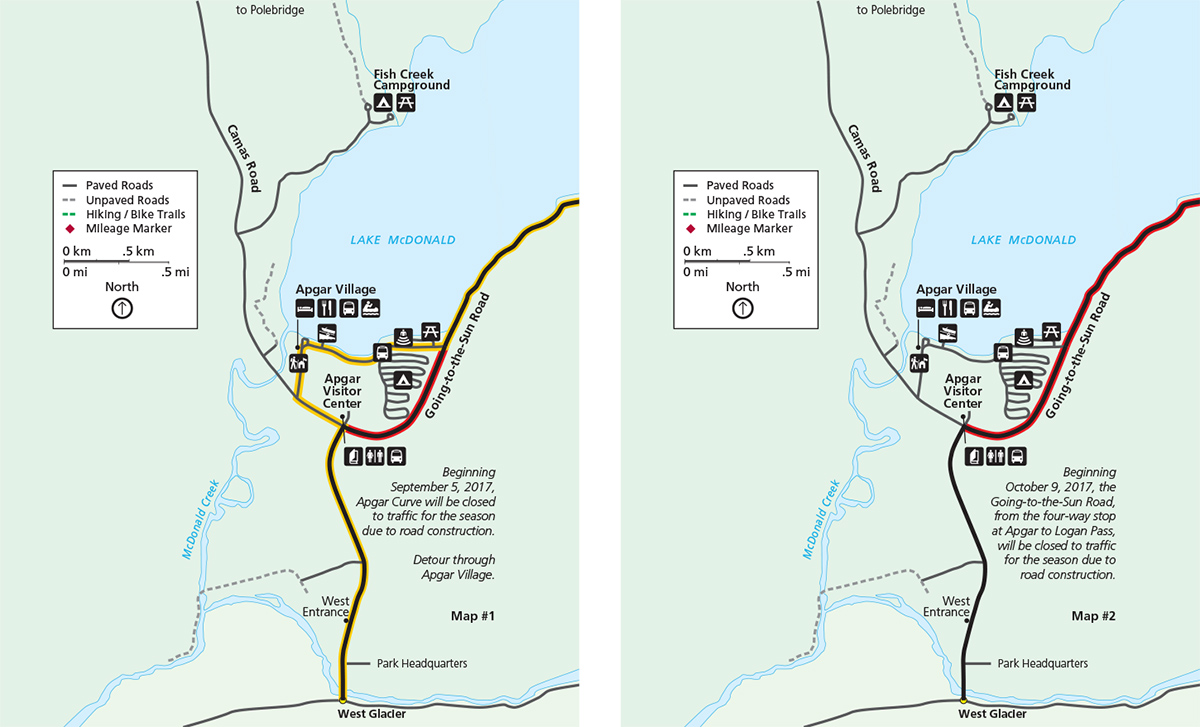 Going-to-the-Sun Road has been undergoing a major rehabilitation project since 2007. Visit the Federal Highway Administration's project page for construction information, photos, and mapping.
2017
The spring and summer of 2017 will bring the final phase of the Going-to-the-Sun Road rehabilitation project, including 14 miles (22.5 km) of parking and signage improvements from the park boundary in West Glacier to beyond the Avalanche developed area. Paving improvements will occur from the park entrance station to the intersection with Apgar Loop Road on Going-to-the-Sun Road.

One lane closures with a cumulative delay of no longer than 30 minutes may occur throughout the late-summer and fall.

Map #1 (above left)
Beginning September 5, there will be a full closure of Apgar Curve. All Going-to-the-Sun Road traffic must detour through Apgar Village.

Map #2 (above right)
Beginning October 9, Going-to-the-Sun Road will be closed to all travel (vehicles, motorcycles, bicycles) for the season from the 4-way stop at Apgar to Logan Pass. Hiking access may be permitted if conditions allow.