Help Stop Aquatic Invasive Species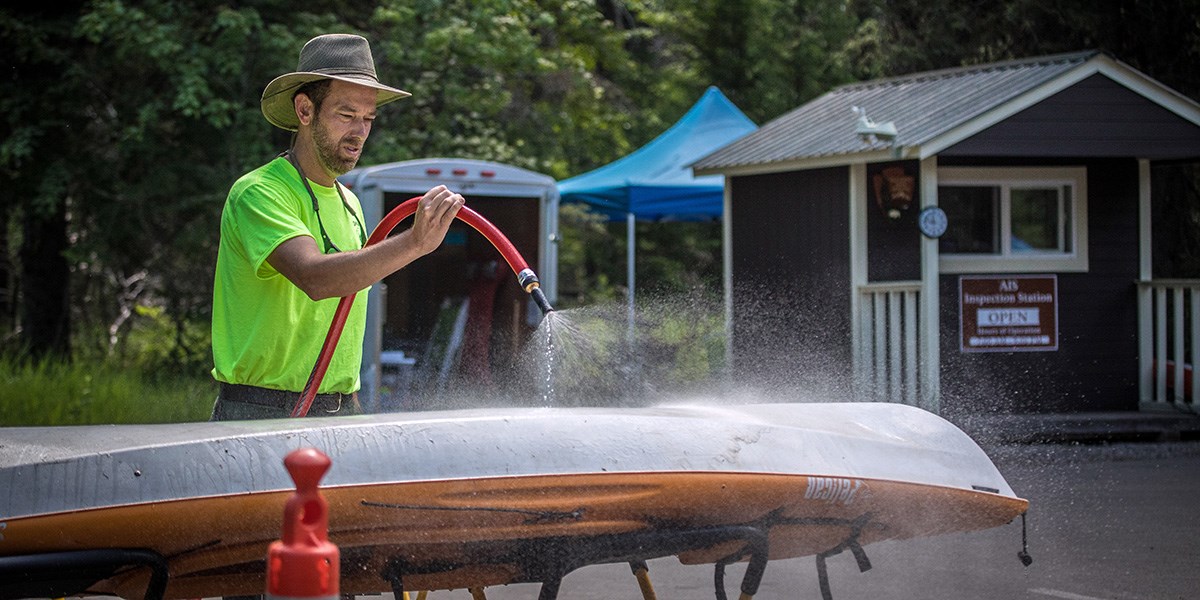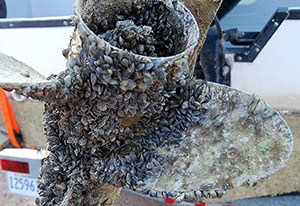 NEW! North Fork Watercraft Inspections in Polebridge in 2021
AIS watercraft inspections for boaters launching on Bowman or Kintla Lakes will be available across the river from the Polebridge Ranger Station. Boaters do not need to be inspected at the Apgar boat inspection station prior to launching in North Fork lakes this summer.

Where: Old USFS North Fork River Put-in/Take-out across the river from the Polebridge Ranger Station
When: May 29 – September 5
Hours: 8:00am - 3:00pm

North Fork bound boaters will need to be inspected at the Apgar Inspection Station between May 8 and May 28, until the Polebridge Inspection Station opens for the season, and after it closes from September 6 – October 31.

Inspections for North Fork bound watercraft will still be available at the Apgar location throughout the summer with the following stipulations:
May 29 – September 5 Inspections available for North Fork bound boaters entering the park prior to 6:00am or after 5:00pm, and boaters arriving between 6:00am and 5:00pm who have a valid Going to the Sun Road (GTSR) ticket.
Boating Permits and Season Dates
Lake McDonald/Apgar (motorized/non-motorized) and North Fork Lakes (non-motorized on Kintla/Bowman, <10hp motorized on Bowman) will open on May 8. Vehicle access to North Fork waters is contingent upon seasonal road opening.
May 8 - October 31

Many Glacier will open for non-motorized boating and inspections on May 29 (non-motorized)
May 29 - September 23

St. Mary will open to non-motorized boating upon the opening of the Going to the Sun Road. Please note: Inspections are not available in St. Mary this summer. Non-motorized boaters wishing to launch in St. Mary must have their boats inspected at the Apgar AIS Inspection Station, and then drive over the Going to the Sun Road to launch.
GTSR Opening - September 23

Two Medicine will not open for private boating this summer; however, concession boats will be available for public use.
Closed 2021

Waterton-Glacier International Peace Park is dominated by large fjord-like glacial lakes. For many visitors they are a primary destination. Boating, fishing, or just plain hanging out on the shore and skipping rocks consume many a relaxing hour and are the stuff of magical memories. We need your help to keep it that way.
On the surface things look fine, but in the past stocking of non-native fish changed the ecosystems of most park lakes. These fish out compete native species for food and habitat. We need to prevent additional non-native species of animals or plants from accidentally being introduced, because each small change effects the overall health of park waters.
Use this field guide to help you identify AIS.
Don't Move a Mussel
Now there is a new and serious threat. Imagine a future where going to your favorite rock-skipping beach, you find the shoreline matted with tens of thousands of small mussel shells, with everything cemented together in a sharp, smelly mess. Imagine once productive fisheries wiped out by these new invaders. It's not science fiction, impacts are already occurring in waters in the Great Lakes, eastern provinces and states, the prairies and plains, and more recently in the Southwestern United States.
Since the 1980s freshwater zebra and quagga mussels have steadily advanced westward, transported on trailered boats. Very recently, a mussel-carrying boat was intercepted at a marina on Flathead Lake. The boat had come from the Southwest. Flathead Lake is just downstream from Glacier.
Protecting the waters of the Peace Park requires immediate action, both by the parks and by every boater.
Glacier National Park Watercraft Launch Regulations
*All watercraft (motorized and non-motorized) with unispectable water holding compartments are prohibited from launching in Glacier National Park
Glacier National Park will honor motorized watercraft inspections and seals from Montana State, Whitefish Lake, and Blackfeet Tribal Inspectors following a 30 day quarantine. Dated sealing documentation must be presented prior to launching. Non-motorized watercraft will only be issued launch permits after inspection by Glacier National Park inspectors.
Waterton Lakes National Park Permit Regulations
Currently, motorized and trailer-launched watercraft require a 90 day quarantine after inspection before launching on Waterton Lake. Non-motorized boats may self-certify prior to launching.
To obtain the permit you must complete a self-inspection form, which will act as a permit. Watercraft users must ensure their permits are available for examination. Self-inspection forms will be available at the park gate, Visitor Reception Centre, Operations Building and Wardens Office, campgrounds, and select locations in town. Permit stations will also be located throughout the park at boat launches and the most popular boating areas.
More information is available on the Waterton Lakes National Park Lakes Activities page.
Additional Aquatic Invasive Species Information
fwp.mt.gov/fishAndWildlife/species/ais/
www.100thmeridian.org
nas.er.usgs.gov/default.aspx
Last updated: June 14, 2021