Meet the Social Media Team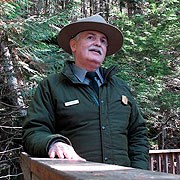 Bill is in his 28th year at Glacier. After spending time at Yellowstone, Grand Teton and Everglades National Parks, and Independence National Historical Park, he still thinks the mountains of northwest Montana have them all beat. At work Bill creates exhibits, publications, videos and helped develop Glacier's social media presence.
"The response to these new communication tools has been tremendous. I hope we can continue to explore new social media platforms and find new ways to connect people with Glacier and the National Park Service."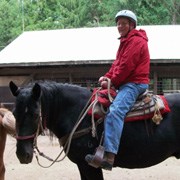 Mark is the lone member of the social media team from the east side of Glacier where he works as the District Interpreter out of St. Mary. His involvement in social media began with a lucky photo of a red fox he posted on Facebook. Now he is hooked on sharing the wonders of the park's east side with friends online.
Mark has been at Glacier for over a dozen years, where he manages the east side interpretive program and directs the astronomy education activities. "I am incredibly impressed with the responses we receive after posting photographs on Facebook. People are so engaged with this park and it is always a reminder of how lucky I am to work and live here year-round."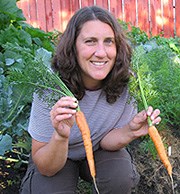 Melissa enjoys being a part of Glacier's social media team because it offers another avenue to connect to people who also share her love of Glacier National Park. She first came to Glacier while in graduate school when she worked as a summer seasonal employee in the Backcountry Permit Office. This position allowed Melissa to experience the beauty of the park and come to understand first-hand how truly special this place is. After a variety of education and communication jobs, she is now back "home," working in her dream job as the Science Communication Specialist for the Crown of the Continent Research Learning Center.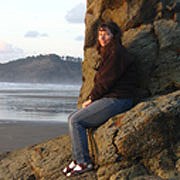 Tara has been hooked on Glacier since she did a research project on rare plants in the park as a graduate student in 1989. She was lucky enough to land a job here in 1996 as the park ecologist. She currently serves as Director of the Crown of the Continent Research Learning Center. This means she gets to review the work of all the scientists who are conducting research in Glacier and communicate the results of that research to people like you. Her main role on the social media team is to keep you connected with science activities in the park. A botanist by training, she has a hard time resisting the temptation to identify plants in our social media team's posts.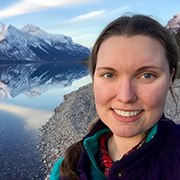 As the park librarian, Anya helps connect park employees and visiting researchers with information about Glacier's natural and cultural resources. Social media allows her to share the things she uncovers in the library with a wider audience. By posting historical photos and quotes from early park documents, Anya hopes to make people feel more connected to the park's past and subsequently more invested in its future.
Lauren is Glacier's Management Assistant/Public Affairs Specialist. Previously, she worked for the park as a writer in the planning department. Prior to that, she was the Director of Communications for the Glacier National Park Conservancy, the Concessions Management Specialist at Death Valley National Park, and Public Affairs Specialist for Santa Monica Mountains National Recreation Area. She calls living and working in Glacier "a tremendous privilege."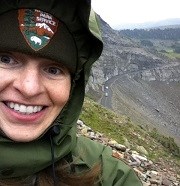 Teagan loves sharing Glacier National Park with other people. She first came to Glacier in 2008 as a GeoCorps intern and quickly realized this was the place for her. She worked the next eight seasons at Glacier National Park as a Park Ranger Interpreter and landed her first permanent job in December 2016, as a Visitor Services Assistant. She now spends a lot of her time helping people plan their visit to the park, and recognizes there are a lot of people who may not be able to visit in person. She sees social media as a great way to bring Glacier National Park to more people, no matter their location.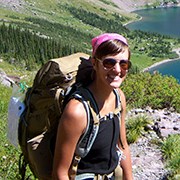 Stephanie is a seasonal Exhibit Specialist for Glacier. Combining NPS work and previous jobs with park concessioners, she's been spending summers (and one cold winter) in Glacier off and on for over a decade. She holds a BFA in graphic design and puts her skills to use on signs, publications, exhibits, and the website, in addition to social media posts. She likes that the various platforms allow Glacier to connect to bigger communities far beyond park boundaries.
Last updated: November 7, 2017