Laura Law's Blog - February 2010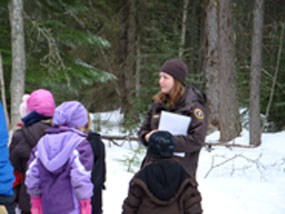 February 2010
Winter programs went smoothly this February even with the lack of snowfall (knock on wood!). For most of the month, the Flathead River Basin's water supply forecast was around 73% of normal. Luckily, temperatures dipped below freezing at night to keep us from losing all of our snow!
Our available program dates have all been booked through mid-March. However, I am still have openings for education programs in May 2010. Hope you are all having a great winter.
Last updated: February 24, 2015