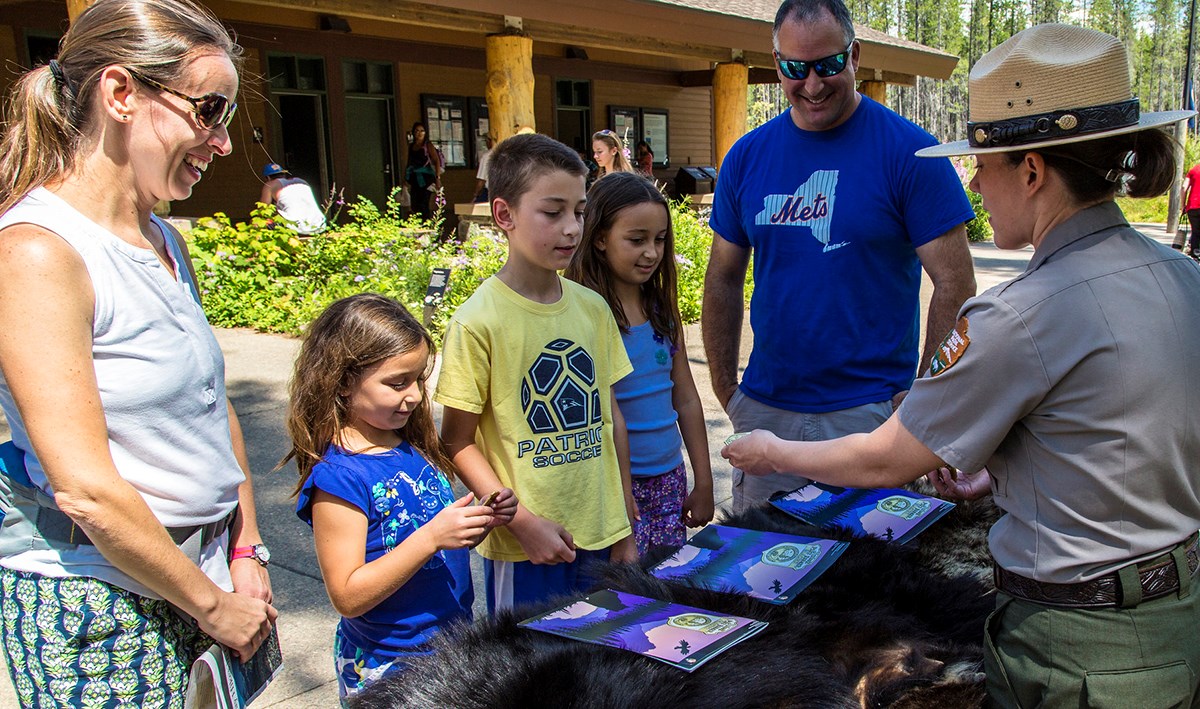 Junior Rangers "Explore, Learn, and Protect" their national parks. Become a Junior Ranger by learning about animals, glaciers, human history, and more! Once you take the time to learn about the park and its valuable resources, you will be able to share your knowledge with friends and family to help them understand why Glacier National Park is a special place. You'll even receive a gold badge to remind you of your important role in the National Park Service.
How Do I Become a Glacier Junior Ranger?
Glacier Junior Rangers have to complete tasks to earn their badge: visit the park, attend a ranger-led program, and correctly complete at least 5 of the activities in our Junior Ranger booklet. Booklets are available from the park visitor centers at Apgar, Logan Pass, and St. Mary. When you are finished with the booklet, take it back to any of these visitor centers to have a ranger check your answers and to receive your badge.