Bears in Glacier: Learn about Glacier's Most Famous Residents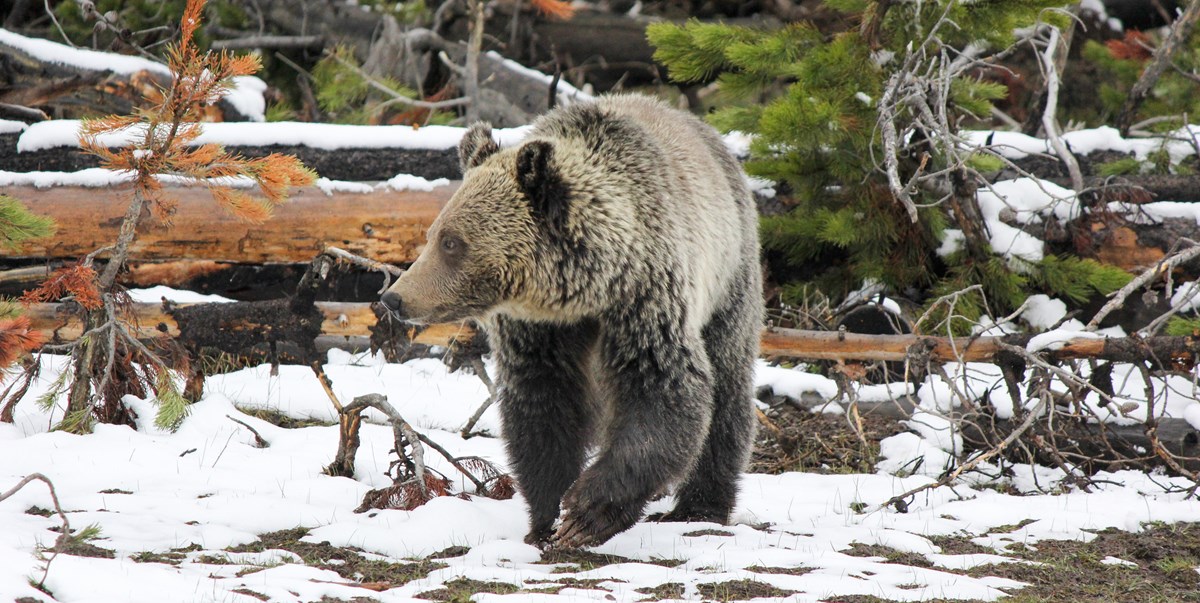 Background
Glacier National Park is home to a healthy population of both grizzly bears and black bears. In this program, students will learn about bears and their natural history, as well as current research being conducted on bear populations in Glacier National Park.

The education staff at Glacier can visit your classroom for free via the internet. Using a videoconferencing platform, Glacier becomes just a click away. Once connected, our staff will spend about 60 minutes teaching your class. Please contact the Glacier education team if you have questions about videoconferencing platforms.
Program Length
Video conference runs ~ 60 minutes.
How to Participate
To register for a free program, please email us.
Note: Please be aware that Glacier National Park is in the Mountain Time Zone and follows daylight savings time changes. Programs cannot start any earlier than 8 am. Mountain Time, which means programs for schools in Eastern Time cannot start before 10 am, Central Time 9 am, and Pacific Time 7 am.

Connection Guide (437 KB pdf)
Last updated: October 8, 2020