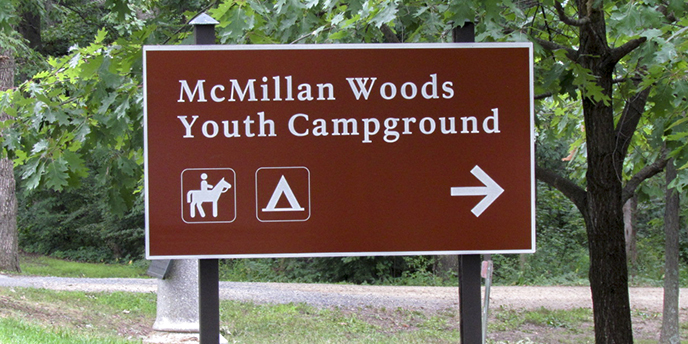 For scouting and organized youth groups that visit Gettysburg National Military Park, we offer McMillan Woods Youth Campground, located in the park on West Confederate Avenue. The campground is open from mid-April through the end of October every year. Any organized youth group with adequate adult supervision (minimum of one adult for every 10 youths) is welcome to use the camping area.
Camping here is by reservation only and camp sites are reserved on a first come, first served basis. Adults who accompany every group must be supervisors such as troop scoutmasters or youth counselors; family members are not permitted to camp with their child's organization.
To make reservation, please visit our reservations page on Recreation.gov.
Note: There is a $9.00 reservation fee that is charged by Recreation.gov.
The 2016 Camping Season runs from April 1 to October 30, 2016 and is closed from October 31, 2016 through April 14, 2017.