Multimedia Presentations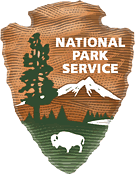 BATTLE OF GETTYSBURG ANNIVERSARY BATTLE WALK PROGRAMS
from the Pennsylvania Cable Network
The Pennsylvania Cable Network (PCN) located in Camp Hill, Pennsylvania, has taped and broadcast Gettysburg Ranger-led Battle Anniversary Battle Walks since 1994. These Battle Walk programs are aired on the PCN channel in Pennsylvania during the battle anniversary days and at selected times throughout the year. PCN now offers these broadcasts for purchase. For further information and to purchase copies of the park's battle walk programs, visit the PCN web site at www.pcntv.com.
DEDICATION DAY, NOVEMBER 19, 2013
If you were unable to attend the Dedication Day Ceremony and observance of the 150th Anniversary of the Gettysburg Address, you can see the entire program through this link courtesy of the Gettysburg Foundation.
Last updated: May 14, 2018