Reading Adventures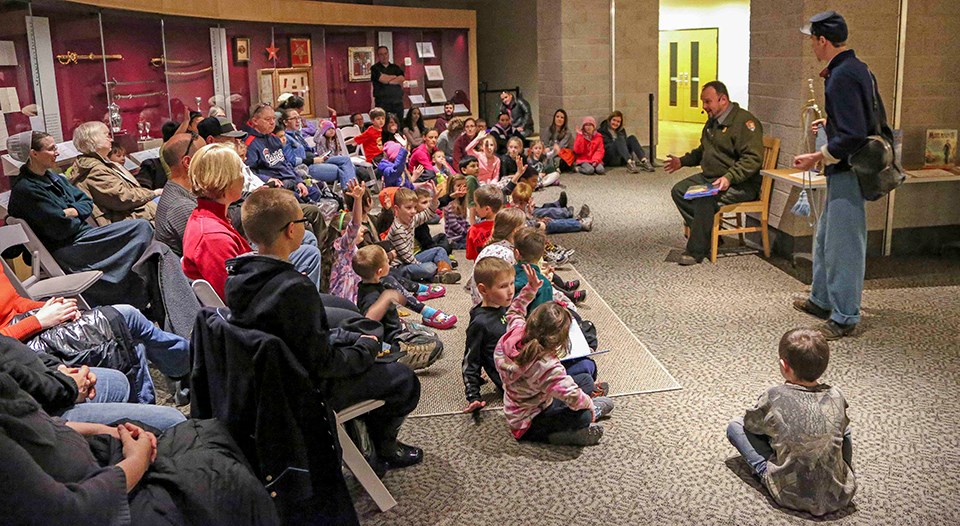 A Reading Adventure at Your School
Recommended for Kindergarten through 3rd Graders
All classroom Reading Adventures programs have been cancelled for the remainder of the school year, but tune into our Gettysburg Education Facebook page:
Gettysburg National Military Park for Teachers, Students and Families
for virtual afternoon Reading Adventures coming soon!


Your Mission
: To make your students life-long readers and learners.
Our Mission:
To visit as many classrooms as possible with a true reading adventure that brings books to life for your students.
The Reading Adventure can be assembly for whole grade (with book pages on large screen), or a classroom experience; lasts 45 minutes to one hour; schools must be within reasonable driving distance of Gettysburg.
Email our education staff
for more information and to schedule a Reading Adventure at your school.
Last updated: April 7, 2020