Reading Adventures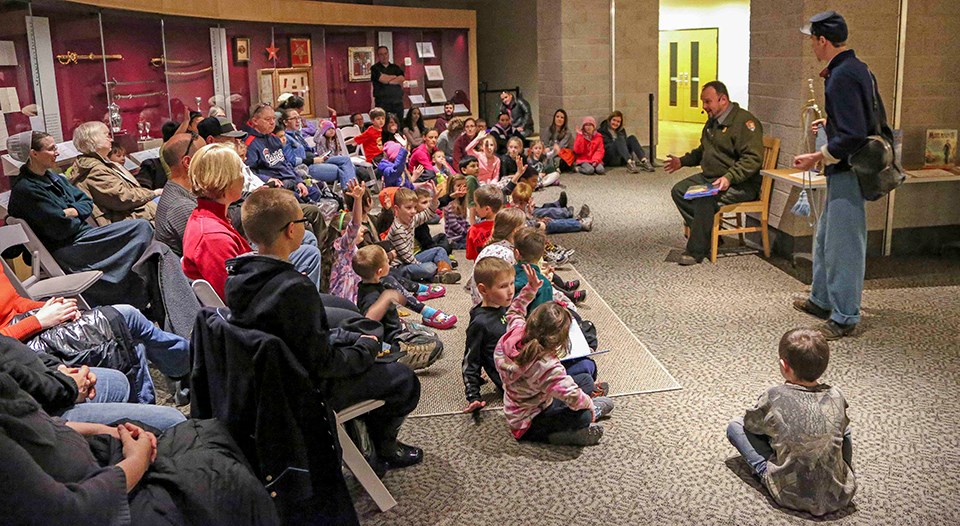 2018-2019 "Reading Adventures" Programs at Your School
Recommended for Kindergarten through 3rd graders
Choose from one of the four book and activity options, and schedule a time for a park educator to come into your classroom to lead the students through a true reading adventure! Can be assembly for whole grade (with book pages on large screen), or a classroom experience; lasts 45 minutes to one hour; schools must be within reasonable driving distance of Gettysburg.

I Am Harriet Tubman by Brad Meltzer, with lesson and activity on the Underground Railroad.

The Last Brother: A Civil War Tale by Patricia Hakes Noble, with lesson and activity on soldier life.

Just A Few Words, Mr. Lincoln: The Story of the Gettysburg Address by Jean Fritz, with the chance for everyone to wear a Lincoln hat and coat and give a speech!

The Silent Witness: A True Story of the Civil War by Robin Friedman, with lesson and activity on the children of the Civil War era.
Last updated: August 27, 2018