Community Volunteer Ambassadors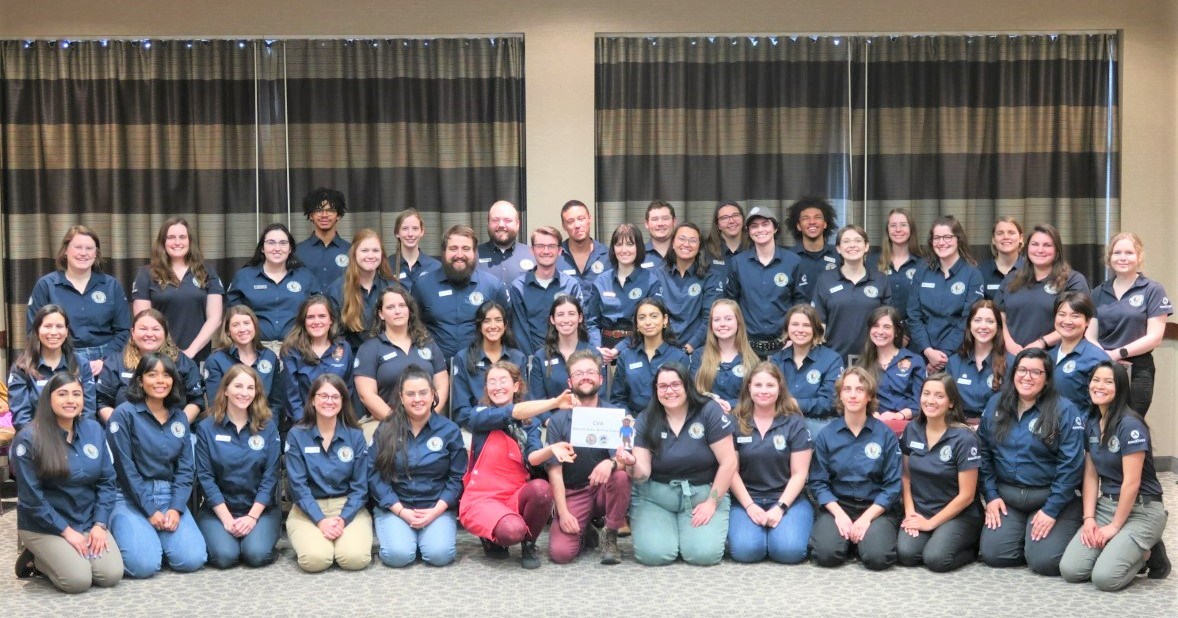 The Community Volunteer Ambassador Program is an innovative partnership between the National Park Service Volunteers-In-Parks Program and the Stewards Individual Placement Program of Conservation Legacy.
As a fifty-week professional internship for youth, young adults (ages 18-30 or 18-35 if veterans) from diverse backgrounds who aspire to a future career in service and conservation stewardship are eligible for this program. In 2022, Community Volunteer Ambassadors are heading to approximately ninety national park sites.
Through this unique opportunity, members are placed in park sites throughout the country to provide capacity-building services focused on connecting communities to parks through engagement and volunteerism activities. Upon completion of their term of service, members will be eligible for the Public Land Corps hiring authority and the AmeriCorps Segal education award.
The Community Volunteer Ambassador Program supports National Park Service initiatives to expand community engagement and volunteerism on our nation's public lands.
Become a Community Volunteer Ambassador:
Soon will be recruiting for the 2023 February Community Volunteer Ambassador Cohort.
Learn more about this program
and find out how you can get involved! Applications for new Community Volunteer Ambassadors are typically accepted one to two times per year.
Meet Community Volunteer Ambassadors Members:
Meet Community Volunteer Ambassadors at their national park sites through
their bios
and read about their Community Volunteer Ambassador experience.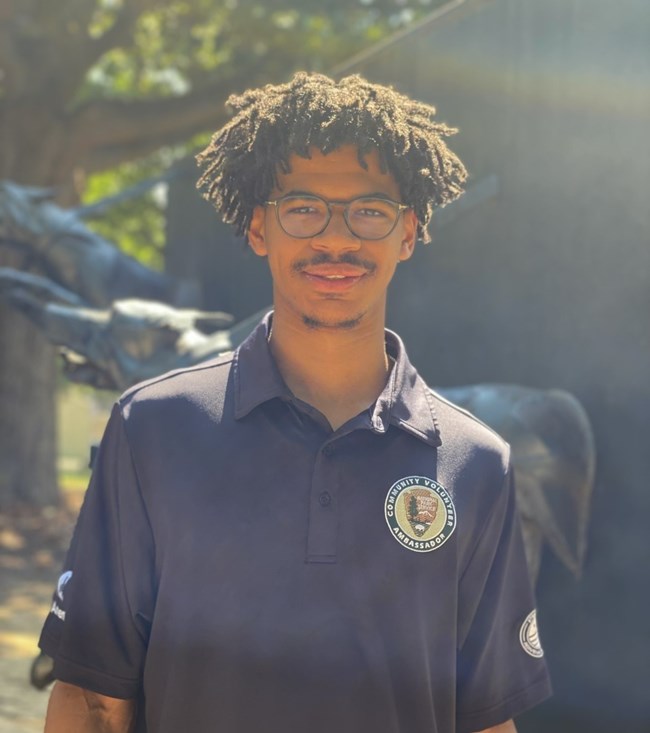 Neal, Community Volunteer Ambassador - Birmingham Civil Rights National Monument
Neal became a Community Volunteer Ambassador at the Birmingham Civil Rights National Monument with the purpose to assist in the preservation of African American history, stories, and landmarks, all of which contributes to the sphere of Civil Rights conservation. Since the beginning of his term, Neal has had the privilege to conduct several oral history interviews with Birmingham natives who've witnessed the transformation of that city following the events of the Civil Rights Movement, sparking conversation and action throughout the world. Each day Neal has had the opportunity to engage local stakeholders and immerse himself in Alabama's Civil Rights History.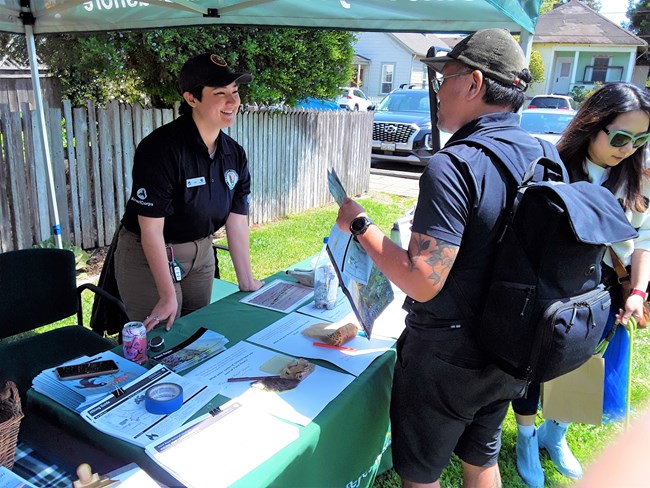 Keri, Community Volunteer Ambassador - Point Reyes National Seashore
"One of the projects I'm focusing on as the Community Volunteer Ambassador member at Point Reyes National Seashore is developing a merged interpretation volunteer program! This role has opened a lot of windows into opportunities, both with the National Park Service and its partners."
— Keri, Community Volunteer Ambassador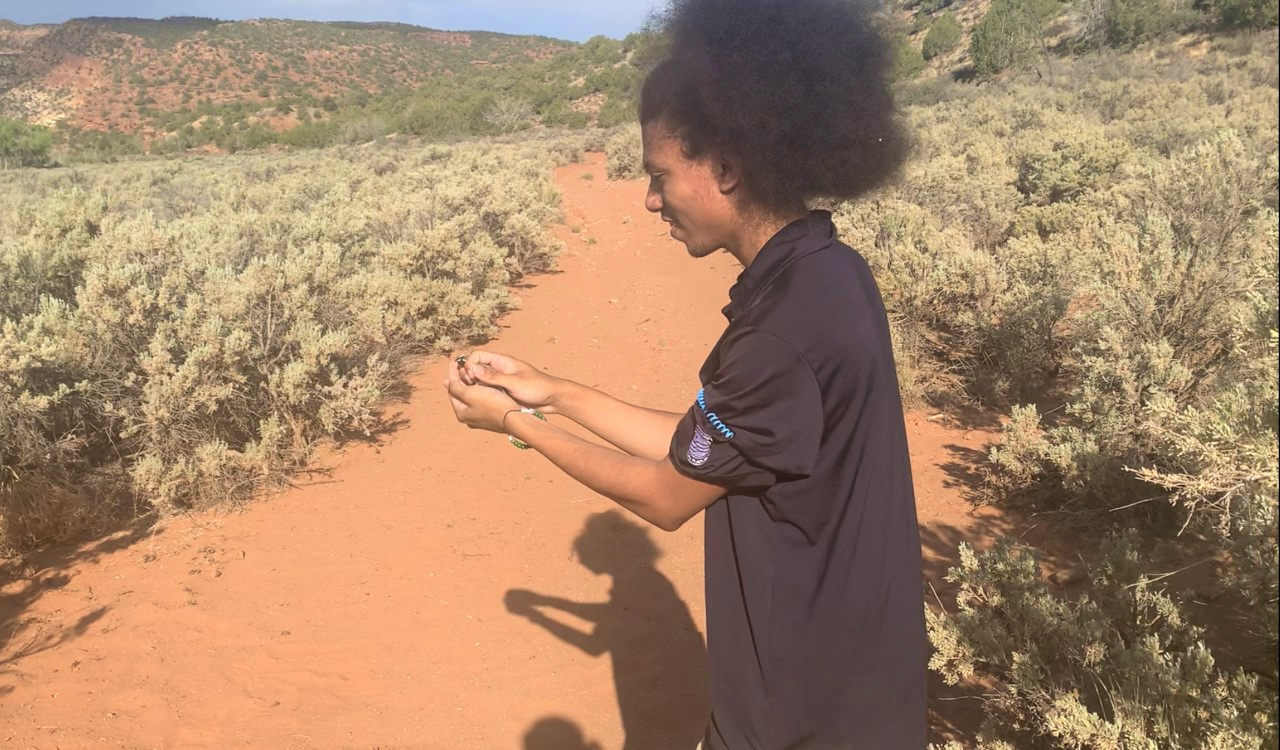 Jaddus, Community Volunteer Ambassador - Capitol Reef National Park
Jaddus is the Community Volunteer Ambassador at Capitol Reef National Park. He enjoys his time spent there since in addition to being rich with history and interesting people, the park is home to fascinating desert-adapted wildlife and other natural resources. Jaddus's introduction to the National Park Service was working with the Youth Conservation Corps in Virginia, where he fell in love with conservation as a whole. In addition to developing Capitol Reef's volunteer program, he hopes to reinstate a paleontology-focused program in the park to engage visitors with the fossil record snapshots in Earth's history. The Community Volunteer Ambassador program has helped him engage with the local community around Capitol Reef and meet lots of great people (and animals!).
Last updated: August 9, 2022