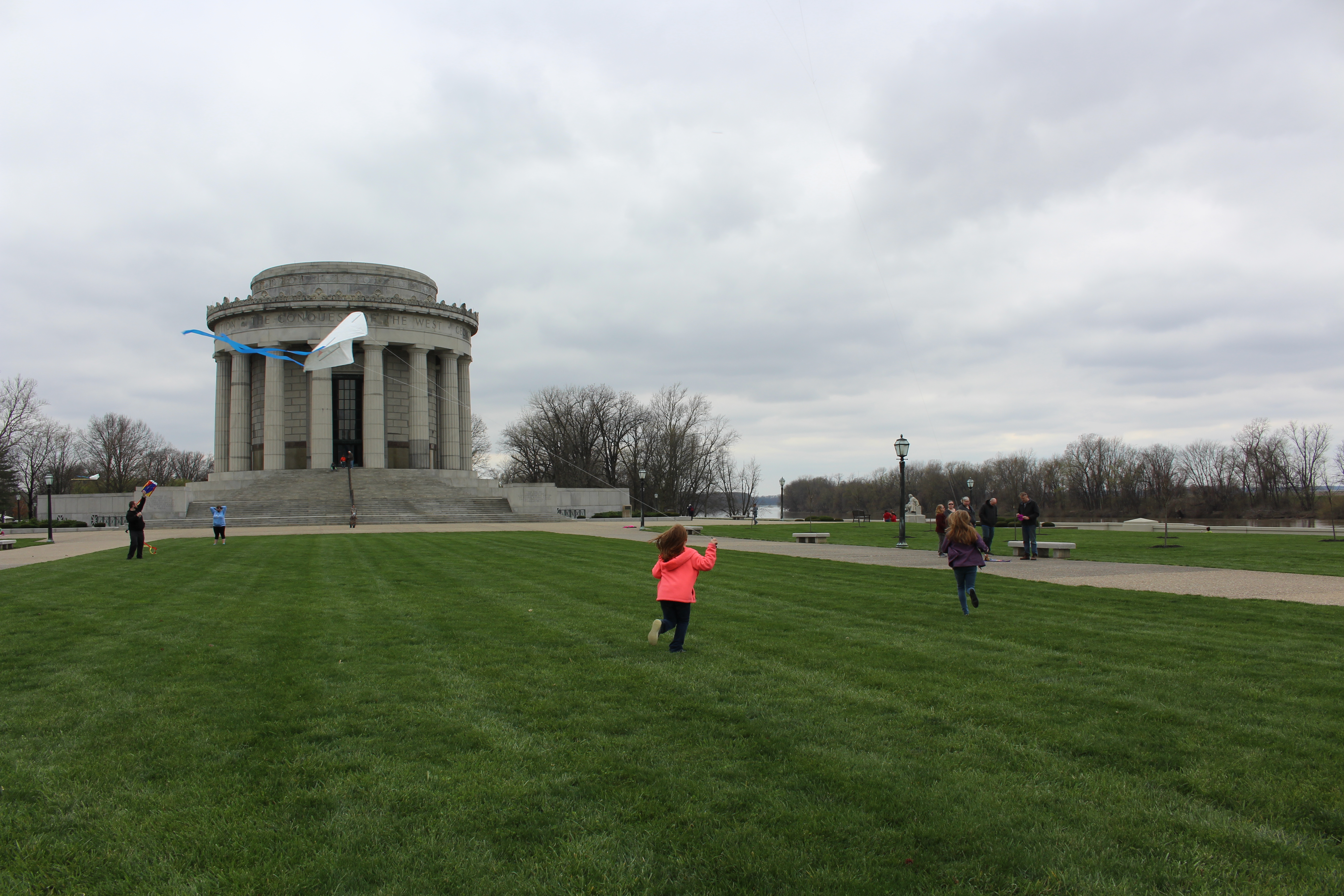 News Release Date:
February 16, 2018
Contact: Jason Collins, 812-882-1776 x. 1207
Rangers and volunteers of the George Rogers Clark National Historical Park, in partnership with the George Rogers Clark NHP Youth Advisory Council, are providing the public an opportunity to "Soar into the Sky" with your kites!
Every year in Washington, DC, thousands of people gather to celebrate the National Cherry Blossom Festival. Part of the annual festival is the Blossom Kite Festival celebration, where visitors from all over the country travel to the National Mall and fill the air with these wonders of the sky. 
GRCNHP wants to bring this taste of Washington D.C. to the shores of the Wabash River. Kite enthusiasts are invited to the grounds of the Clark Memorial for an afternoon of kite flying and other activities. This program corresponds with the new "Every Kid in a Park" initative which encourages kids of all ages to get out into the outdoors and explore the wonders of their national parks!
This event will be open to kite fliers of all ages and abilities. Participants are encouraged to bring their own kites to show off and fly. Don't have a kite? That is okay too. A number of kite-making kits will be available for kids to build their very own diamonds in the sky. A separate kite-making area will be available, where visitors will not only be able to build their kites, but also will be able to decorate them. In addition, come by and create your own weather vane using supplies you can find around your house!
The celebration will begin at the GRCNHP visitor center located at 401 S. 2nd St. Vincennes. Sign in will open at 12:30 p.m., Sat. March 31. There are no fees for any activity throughout the day and the park grounds are open to anyone.