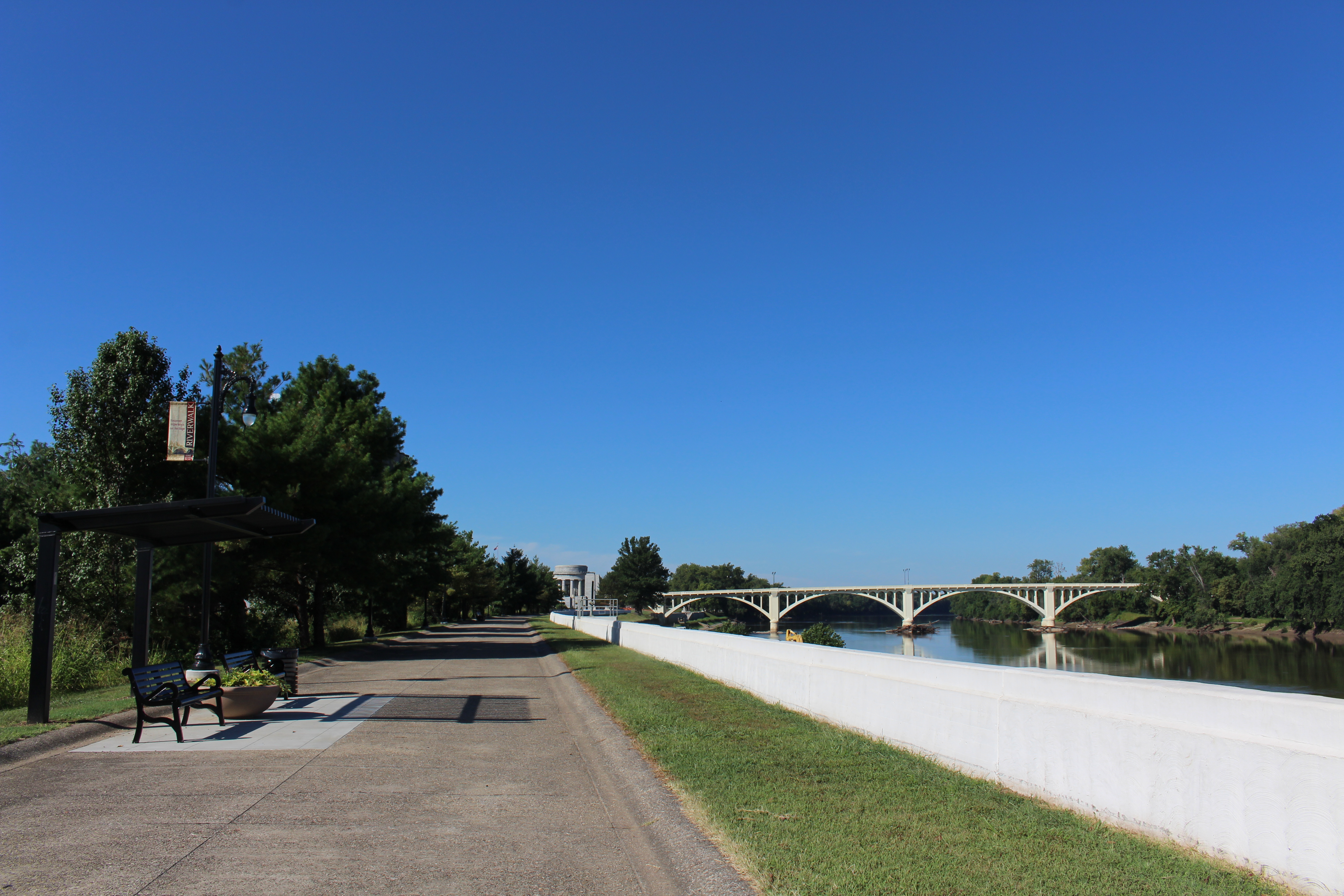 News Release Date:
August 10, 2018
Contact: Joe Herron, 8128821776 x. 1204
Join Park Rangers at the National Park Visitor Center at 10 am on the last two Thursdays in August for a hike along the Riverwalk from George Rogers Clark National Historical Park to Grouseland and the Vincennes State Historic Sites. The tours will also be given on Thursdays and Saturdays at 10 am throughout September. The walking tour will take approximately one hour and end at the historic sites near Vincennes University. Rangers will discuss the historical significance of several sites along the way and how they are changing even through today. This is great chance to get some light exercise and learn how many of these sights are connected. 
The dates for the 10 am hikes are:
August 23 and 30, September 1,6,8,13,15,20,22,27, & 29.
Hikers of all ages will have the option to take the Monuments and Markers Scavenger Hunt. "This scavenger hunt was put together for eighth graders over the summer, but we think there is enough interest among adults in learning more about some of the markers in George Rogers Clark NHP and downtown Vincennes" says Chief Ranger Joe Herron. There is no charge for the tour or scavenger hunt, but visitors are encouraged to wear comfortable shoes and bring drinking water. In the event of bad weather, the tours will be cancelled until the next scheduled walk. 
There is no need to reserve a spot on the walking tours, but if you have questions please contact Chief Ranger Joe Herron at 812-882-1776 ext. 1204 or 
e-mail us
For additional information on George Rogers Clark NHP please visit 
www.nps.gov/gero
 and participate in the conversation at Facebook/
GeorgeRogersClarkNationalHisto
ricalPark