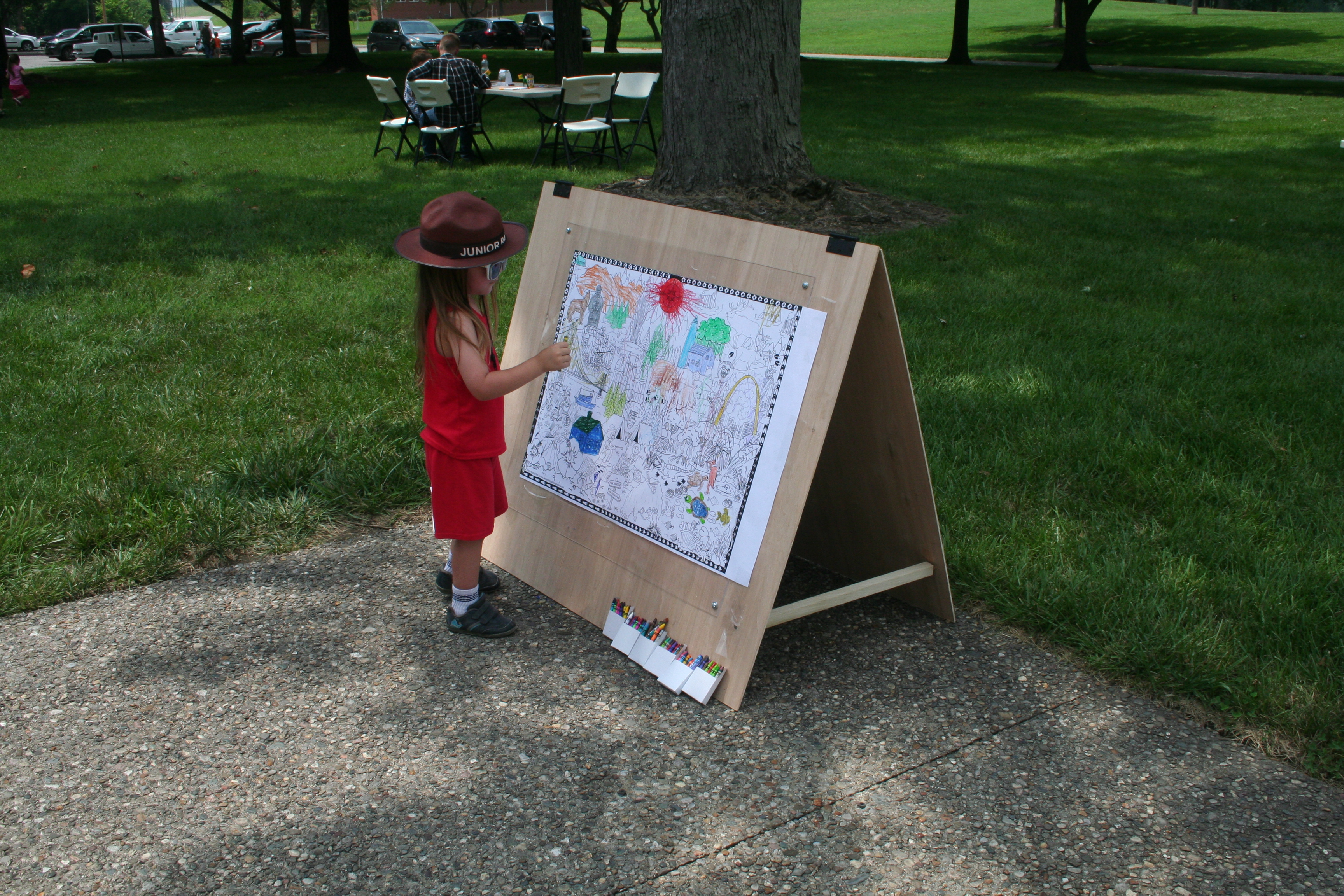 News Release Date:
August 11, 2018
Contact: Jason Collins, 8128821776 x. 1207
George Rogers Clark National Historical Park (GRCNHP) invites all area children and their families to the third of four Summer Junior Ranger Days. August's Junior Ranger Day, "Arts in a Park Day," coincides with the 102nd anniversary of the National Park Service, established on August 25, 1916. "Arts in a Park Day will be held at GRCNHP on Saturday, August 25, from 1 to 4 pm Eastern time. Junior Ranger programs are geared to youth from ages 5 to 15, but open to any who wish to participate.
Junior Rangers will rotate through a variety of interactive stations and discover different interactive artistic activities. Kids will be able to learn how to paint using pastel crayons, make bracelets using UV color-changing beads, experience hands-on activities in the fields of Architecture and Surveying with stations conducted by Vincennes University, make their own Doric columns, try nature paper, make their own Jefferson Memorial, Lincoln Memorial, and Gateway Arch, meet Native American re-enactors and discover different Native American arts and crafts, and so much more!
The final Junior Ranger day will be "Astronomy Night" and will be held from 7:30 pm until 9:00 pm on Saturday September 15 at GRCNHP. All of these events are free and open to the public.  For more information, contact Jason Collins at 812-882-1776 ext. 1207 or at Jason_M_Collins@nps.gov.